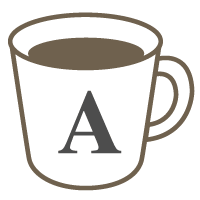 English

Test Prep
IELTS

Listening
Let me take you on a English speaking journey that you will never forget.
Struggling on thinking what to say?
Pronounciation can be difficult?
Semantics doesn't always make sense?
If you answered "Yes" to any of the above, then perhaps you need to hone your English conversational skills. Being able to converse in the language you are trying to learn is one of the most fundamental element of learning a language.
We can converse in any topic that you would like to discuss and I can pinpoint on what you need help with and where you can improve on.
What does this lesson entail:
-Feedback on where you need improvement and where you are doing well.
-Depending on level of fluency, help with grammar, nuances and syntax.
-A platform where you can develop and grow as an English speaker.
Materials?


Whilst you don't need to have any materials per se but if you have anything that you would like me to cover, that would be great.
Anything
else?


Be prepared to talk a lot as I want you to do a lot of the talking. There will be a quick ice-breaker where I will start you off though, so don't worry if you are a bit shy. Also I prefer you choose the topics rather than me choose it for you.
I can help you become more confident on speaking English, whether it is for work purposes, IELTS or even personal growth.
I look forward to meeting you!
Lessons offered by this tutor
Feedback from students
ナチュラルスピードと独特のアクセントがあるので、ビギナーには向かないかもしれませんが、より自然な英語に触れたい方はチャンレジしてみるといいかもしれません。私はTOEIC700以上レベルですが、聞き取れないことが多々あります。でも理解できないと伝えると例えなどを使って根気よく説明してもらえます。またレッスンが終わってから、レッスン中に気になった部分をフィードバックしてくださるので、とてもいいです。オススメします。

We talked various topics. She talks natural English. I mean she doesn't make what she talks too easy. That is very good point. Thank you.