3回 (30日) [Q&A100] Let's write about...「今週のTopic:Experiences」 [単語50x2]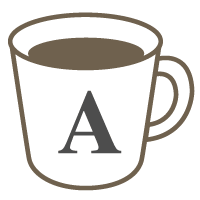 English

Good for beginners

Grammar

Writing
[*] 解説なし : 今週の100単語 Writing チャレンジ:Experiences (+声)
Let's
write

about... Experiences!


1.
Answer any
two
(
2
) questions from the "Speaking Topics"
worksheet below in about
50
words for each question
(

2~3行

).


(
You'll be sent a clearer copy of the questions upon lesson request.
)


2.
Send your answers to me via Cafetalk's message box
and I'll
proofread and voice record
your answers within
48
hours.
Lesson Pack Details:
This is a 3-lesson pack. You will be issued 3 free coupons when your first lesson is confirmed by the tutor so you can request the remaining lessons. Please note that all requests related to this pack must be taken within 30 days of the confirmation date.
Lessons offered by this tutor
Feedback from students
久しぶりに受けるWritingレッスンだったので書き始めることがなかなかできず苦労しました。以前受講した7日間Wrigingのように継続して受けた方がスキルアップになるように思いました。

Colin先生のレッスンはいろいろととらせていただいています。よくお得なwritingレッスンの案内をくださって、気軽にできるので挑戦しています。すぐに添削を返してくださるので、書いたときに迷ったことがリアルに頭の中にある状態で、正しい英語を知ることができます。文章を書いたときのこちらの意図もよくくみとっていただき、的を得たコメントをいただけます。

あまり時間が取れないときにできるので助かります。お返事がとても早く、ありがたかったです。 間違えたところの説明をして頂けるともっとわかりやすかったです。

Skypeレッスンの復習で、提出させていただきました。 丁寧で、ちょっとおちゃめな添削、ありがとうございました(^^)v

It was very useful. I am sure I can improve my writing skill if I continue taking lessons like these. Thank you as always, Teacher Colin! Best regards,