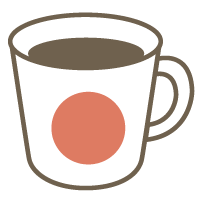 Japanese

Good for beginners

Travel

Speaking
Just started learning Japanese? -- AWSOME! すてき! Interested in Japanese but not sure you can do it? --YOU CAN DO IT! できるよ! Or you just got curious about Japanese culture and got questions? --ASK ME! しつもんして! No confidence to talk in Japanese yet? --TAL
My lessons can be customized to your level and goals!
I don't push you to speak in Japanese, Don't worry I'm fine with English.
The goal of this lesson is to know about Japan more and make you happy!
If you have anything in particular that you'd like to study, let me know before/during the lesson.
Your questions always help me as well to know more about my culture, so feel free to ask me anything.
- Questions? ( you can ask me anything in your mind )
- Today's question ( I'll ask you some questions, and you'll know Japanese manners, customs, the way of thinking, trends, etc )
- Today's word ( I'll introduce you a useful expression for each time )
I also love to sing, watch movies, drawing and of course YOGA!
I look forward to talking with you!
Let's talk about variety of things and enjoy Japanese!
My lesson is just for you...
Material:
Original Material
Lessons offered by this tutor