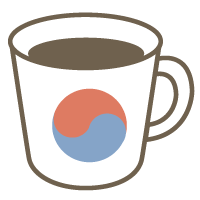 Korean

Good for beginners

Grammar

Reading
From Hangul characters to basic conversation. Start with simple vocabulary and get more comfortable with Korean!
My textbook is split into 3 levels.
Please take a look at the following and choose the level that fits you best!

● Practice pronunciation with sound files
I will send you sound files so that you know how to pronunce the textbook's dialogues.
● Start by speaking in sentences
For people who gave up on books that overload you with vocabulary! If you study with this textbook, you will be able to start making sentences in Korean right away.
● Personalized review sheets
Everyone has trouble with different grammar points, so if you have trouble understanding something, I will create an easy to understand file that will help you review it.

〓〓〓〓〓〓〓〓〓〓 Beginner 〓〓〓〓〓〓〓〓〓〓

〓〓〓〓〓〓〓〓〓〓〓 Basic 〓〓〓〓〓〓〓〓〓〓〓

There is also an intermediate level, but if you already understand all of the grammar up to here, please consult with me first.

Translation: 1/2015 - The Cafetalk Team
Material:
Original Material
Lessons offered by this tutor
Feedback from students
今日は、前回に続いて食習慣についての会話の練習でした。 私は日本語を直訳したような言い方が多く、ダヒ先生に正しい表現を教えてもらいました。 ダヒ先生はそんな時も、すぐ答えを言うのではなく、いろいろヒントを出して自分で思い出すまで辛抱強くまってくれるので、とても勉強になります。

会話のレッスンは基本的に韓国語の作文ですが、今までに勉強してきた内容を使うので、復習になります。

とても楽しくお話出来ました。手作りの教材もわかりやすかったです。またよろしくお願いします。

今日はとても勉強になりました。先生の説明が分かりやすかったです。

会話のレッスンを始めて自分がしっかり覚えていないことや、ある程度分かっていることなどがはっきりするように思います。 今まで勉強してきたことをしっかり身につけるために効果のあるレッスンですね。