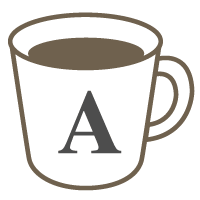 English

Speaking
You talk! Tell me about yourself. See the example list (see below). Great for all levels.
Example Questions:


What is your favorite childhood memory?


Tell me one of your goals and why!


What is your favorite restaurant and why?


What would you do if you won the lottery?


What country do you want to visit?


Favorite way to spend your weekend?


What is your favorite food?


What is your ideal vacation?


Five things you can't live without.


Which movie or book do you love?


I will also ask you some questions. Practice speaking!! スピーキングの練習 This lesson is good for any level. If you repeat this lesson, I will ask NEW questions. Thank you!

Material:
Other (Use this list of 10 questions.)
Lessons offered by this tutor
Feedback from students
Super fun as always! wish I could take her lesson more often!!

As always I enjoyed talking with Eri chan. It's fun to talke to her. Looking forward to the next session!

It is always fun to chat with Eri chan. She has a lot of life experience and it's good to talk with her, time always flies in her session. 先生はとても聞き上手で沢山話を聞いてくれるのが嬉しいです。 Looking forward to chat with you again soon!

Thank you very much for the lesson! I truely enjoyed our talk again!! :) I'm looking forward to chatting with you.

I'm so surprised to know that you worked in the IT industry. I had a great time practice speaking with you. Thank you!