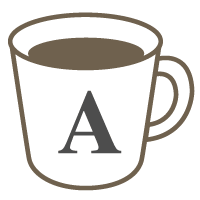 English

Idioms
An Introduction to common Proverbs, Similes, and Idioms  人気あることわざの紹介
このレッスンでは自然な英語を話すために、よく使われることわざを紹介します。語彙のレッスンにもなります。
シェークスピアから作られたことわざを始め、便利な言い回しを説明したり復習します。
私たちは一緒にそれらのことわざや文の意味を話し合います。そして、それらの文をどのような状況の時に使うのか話し合います。最後に、自分でそのことわざの文章を練習します。
In this lesson I will introduce some common idioms, proverbs, and similes in order to improve your conversation ability. It is more like a vocabulary lesson.

As an introduction, we will talk about some phrases created by Shakespeare (or phrasal verbs if you are a begginer). Then I will teach common phrases and finish with a review.

Together we will discuss these phrases and their meanings. We will discuss about situations when to use these phrases. Finally, you will have to make sentences with these phrases.
Material:
Original Material
Lessons offered by this tutor
Feedback from students
私たちは,英語と日本語のことわざ・慣用句について話し合った.私がその場での思いつきで,ことわざ表現を言うとその英語に相当する表現を教えて下さった.時に,日本語で話しても通じるので,Patrick先生はとても話やすくスムーズです.準備無しで話したので,調べる時間を含めると30分では不足していた.とても楽しい会話ができたと思う. We had a disscussion about ideoms and proverbs between English and Japanese. As I thought on, when I said the proverb expression Patrick taught me the expression equivalent to that English. I will have his lesson again.