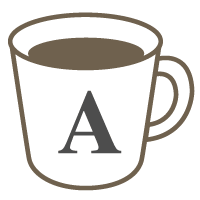 English

Translation

Proofreading
Native-Check
(上級) translation + writing challenge (+声 includes voice recording) (+声 includes voice recording)
(中 - 上級) Translation Challenge

/
writing

翻訳チャレンジ!
For this lesson, choose an article of your choice
from the past three (

3

) days from the following NHK NewsWeb website:



After choosing your article,
translate it into English for me to proofread.






I will check your writing for grammatical errors and correct word usage...



I will do my best to correct your writing within

48

hours

...



Enjoy the challenge!

Lessons offered by this tutor
Feedback from students
音声ファイルのスピードは、私に聞き取りやすいスピードで録音していただいているので、スピーキング練習になり助かります。

翻訳したものを訂正してもらえるだけでなく、記事に対するColin先生のコメントが面白くて、継続してチャレンジすることができています。

新しい話題について書くことができて、 丁寧なコメントをもらえました。

自分に興味のあるニュースを選べて、添削されたバージョンは先生の朗読付き、しかもリーズナブルなお値段。ライティング系で一押しのレッスンです!

オーディオファイルが付属するようになっての初めてのレッスンでした。添削だけの時は間違い箇所のチェックだけで終わりがちでしたが、修正済みのバージョンを先生の朗読で聞けるので、音読練習など復習に活躍してくれます。翻訳した内容を定着させやすいと思います。ぜひ定期的に受けようと思います。