English conversation for kids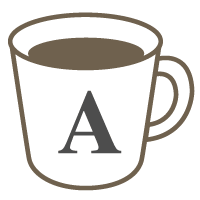 English

For Children
English for kids
Skypeでは子供に英語を教えたことがあります。子供が楽しく英語を上達したければ、この授業は必要です。このレッスンではいっぱいスピキング・ゲームと活動が有ります。
簡単な文法と語彙を学びます。
I have experience teaching kids on Skype. If you want your child to practice English, I can teach general English vocabulary and grammar in a way that the child will improve and enjoy English. This lesson is full of speaking games and activities that kids will enjoy. This is an excellent lesson for children.

Lesson Pack Details:
This is a 4-lesson pack. You will be issued 4 free coupons when your first lesson is confirmed by the tutor so you can request the remaining lessons. Please note that all requests related to this pack must be taken within 45 days of the confirmation date.
Lessons offered by this tutor
Feedback from students
これまで数回、小学2年生の娘の英会話をお願いしてきましたがとても優しく丁寧に教えて頂ける先生です。娘も毎回楽しみにしており、親も成長が認められて満足しております。

子供心がよくわかる優しく楽しい先生です★レッスン中、先生以外に出てくるキャラがなんとも面白いです!息子たちが気に入ってます!

単語のみで話してしまうことが多かった息子が先生のレッスンを受けるようになってから、自分で言いたいことをちゃんと文章で言うようになってきました。先生のレッスンは子供が理解しやすいのだと思います。とても効果を感じます。これからもよろしくお願いします。

とても優しい先生で、子供が楽しんでレッスン受けられました。 先生は日本語も話されるので子供がわからない時にはフォローもして頂けます。 

単語カード、文章、お絵かきを関連付けたレッスンで英語のみでしたがわかりやすかったです。子供も楽しくレッスンできました。