Interesting festivals of the world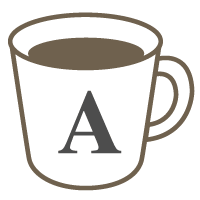 English

Travel

Art & Culture
History
Learn about the interesting festivals of the world
クリスマスやハロウィンなどが好きな人はこのレッスンは楽しいです。
旅行や外国が好きな人はこのレッスンは楽しみましょう。
海外では8か国に住んだことがありますので、色々国の祭りが良く分かります。
文化を説明しながら日常生活の単語も学習します。
For a person who will travel throughout the world or will live among other cultures or even a person who is curious about other cultures, this lesson is a must.
I have lived in eight countries, traveled to over fifty, and have a master's degree in cultural understanding.
From firsthand knowledge of many interesting traditions and festivals, we can learn about different countries and their customs.
Let's learn about some different costumes while learning useful English!
Material:
Original Material
Lessons offered by this tutor
Feedback from students
私はイタリアを何度か旅行しているので、アメリカとイタリアの祭りの違いを教えていただきました。宗教が背景にあるのでどうしても英語だけでは難しく日本語に甘えてしまいました。私は日本語で質問し先生は英語で答えるというのがありました。楽しかったです。