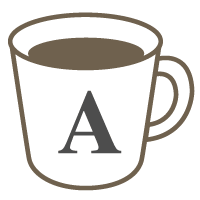 English

Art & Culture
News/Current Affairs
Let's learn about the world
政治や経済の話題に関心がある人は、このレッスンを受けて下さい。世界平和に関心のある人はこのレッスンが必要です。
授業では世界の問題と解決を話し合います。それから、たくさんニュースの単語を学習します。

このレッスンの前に送信する話題のなかで一つ選べます。それから、レッスン中話題の単語を学んだり、話題を話し合いしたり、解決を話し合います。

団法人での経験があり、修士の専門は社会変化です。ですから、良く説明ができます。
For a person who is interested in making a better world or just discussing the problems of the world, Social Change is an excellent lesson. Someone who enjoys talking about economics, politics, or the world in general, you will enjoy this lesson. While learning English or Spanish we can discuss current affairs of the world and figure out solutions for them.

In this lesson from a list of topics you can choose one. Then I will teach words related to this topic. Finally, we will discuss the topic and possible solutions.
I have worked some NGOs and my master's degree is in social change. Therefore I am qualified to teach this class.
Material:
Original Material
Lessons offered by this tutor
Feedback from students
국제정세에 관하여 토론하고 싶으신분에게 추천을 드리고 싶습니다. 강의시간이 짧게 느껴질 정도로 재미있는 강의였읍니다.

The tutor gave me good questions and I talked a lot.It was a very constructive lesson. Thank you !