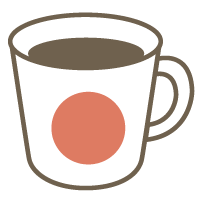 Japanese

Grammar

Vocabulary

Speaking
You can order a customized lesson. Please let me know your needs and wants beforehand.
Are you interested in creating a customized lesson for you? For example, you might want me to teach you…
①Grammar
→Study only particles…
→Study only tense…
②Conevrsation
→Honorific/Direct speeches…
③Kanji
→Want to be able to read kanji, or want to learn radicals (Bushu)…
④News
→Want to read editorials
⑤Reading comprehension
→Want to read a famous Japanese book
⑥Want to overcome my weaknesses…etc…
Let's say, if you want to study grammar in the first half of this lesson and spend the last half for the conversation practice, that is fine too! I just would like to know your needs and wants prior to the lesson. :)
If you want to practice conversation for the entire lesson, requesting my ❀Just talk❀ would be more reasonable.
【 Cafetalk Translation / December 2018 】
Lesson Pack Details:
This is a 5-lesson pack. You will be issued 5 free coupons when your first lesson is confirmed by the tutor so you can request the remaining lessons. Please note that all requests related to this pack must be taken within 50 days of the confirmation date.
Lessons offered by this tutor