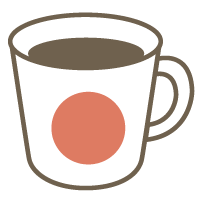 Japanese

Good for beginners

Grammar

Speaking
From hiragana letters, greeting to expression in everyday life
This is a course for those who learn Japanese for the first time or have learned it a little. I can explain in English if you are quite new to Japanese.
Contents
Letters(hiragana, katakana, kanji), greeting, counting, expressions used in everyday life such as shopping, eating, hobby, and honorific expressions, etc.
*This is a course to study using textbooks on the market. Please prepare one for yourself and tell me which one you want to use. If you have any question, don't hesitate to ask me in a trial lesson or by message.
Textbooks


Minna no Nihongo Ⅰ,Ⅱ


Genki Ⅰ,Ⅱ


TRY! Japanese Language Proficiency Test N5, N4


Marugoto : Japanese Language and Culture A1-A2


Material:
Textbook ()
Lessons offered by this tutor
Feedback from students
老師人很親切,小孩突然入鏡,也很親切跟小孩說話,會很仔細傾聽,會繼續上老師的課喔!

會依照需求調整上課模式,很推薦的老師,一定要來試試看!! ありがとうございます

¡Me gustan mucho sus clases y estoy aprendiendo mucho! Es paciente, pone muchos ejemplos y practicamos mucha conversación いつもありがとうございます!

超級推薦這位老師,認真又細心,學習非常扎實。老師會準備相關的教材做練習!