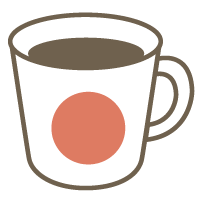 Japanese

Good for beginners

Grammar

Speaking
From hiragana letters, greeting to expression in everyday life
This is a course for those who learn Japanese for the first time or have learned it a little. I can explain in English if you are quite new to Japanese.
Contents
Letters(hiragana, katakana, kanji), greeting, counting, expressions used in everyday life such as shopping, eating, hobby, and honorific expressions, etc.
*This is a course to study using textbooks on the market. Please prepare one for yourself and tell me which one you want to use. If you have any question, don't hesitate to ask me in a trial lesson or by message.
Textbooks


Minna no Nihongo Ⅰ,Ⅱ


Genki Ⅰ,Ⅱ


Japanese for Busy PeopleⅠ,Ⅱ,Ⅲ


TRY! Japanese Language Proficiency Test N5, N4


Marugoto : Japanese Language and Culture A1-A2


Material:
Textbook ()
Lessons offered by this tutor
Feedback from students
老師上課很認真,人很好,可以練習到很多,上課充實,雖然我日文只會一點,老師上課可以用英文講解,都聽得懂~

I had a really enjoyable lesson, and I am definitely looking forward to the next one. Thank you very much!

Sakura Mochi sensei tailors the lessons perfectly to my needs. She is always well prepared and even sends material before each class, so I can have a look at on what will be taught that day. Defiantly recommendable to anyone out there who wants to get the most out of their study time.