Phone call to your phone! 5回英語で電話が掛かってくる!(それとも3回10分!)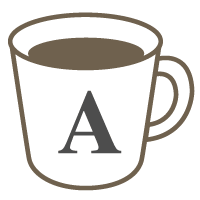 English

Listening

Speaking

Other
I will call your smartphone (via Skype) 5 times for 5 minutes! 自分のスマホを使って英語で電話しましょう!1回コールは5分です。(5回コール x 5分 = 25分!)
UPDATE:
If five minutes is too short for you, try the new 3x10 option! Three ten-minute phone calls!
5分はちょっと足りないなと思っている人に10分3回コールOKです!
Would you like to receive a phone call everyday for a week?
一週間に(平日)毎日電話で英語を練習したいですか? (または見せびらかしたいですか?!いいじゃん!)
I will call your smartphone (via Skype)!
スカイプを使って、私が自分のスマホをかけるんですよ!
We can chat about your choice of topics, even business!
好きなテーマについて話しましょう!(ビジネスでも)
Please tell me your
1. First choice times
2. Second choice times
3. Third choice times
(Please choose a time between 13:00 and 21:00)
1、2、3番目の都合時間を必ずリクエストの時に教えてください。(平日13:00〜21:00)
Benefits:
Maintain or improve your speaking and listening!
Show off to your friends, coworkers, and others!
Get a boost of energy!
Real phone call experience!
And more!
メリット:
スピーキングやリスニングをキープ、上達できます!
お友達、同僚、皆がびっくり!
休むか充電か生徒さんの次第!
実際の電話経験です!
等々!
Notes:
*You must have Skype ready to take incoming phone calls on your smartphone before the agreed time.
*If I cannot reach you after the first call, I will try again for two minutes. After that, the lesson will be considered missed.
*There are no refunds for missed calls.
*This won't happen unless there's a terrible accident, but if I am unable to call you, you get 3 free phone calls!
*Each call is five minutes (five calls x five minutes = 25 minutes!)
詳細:
*決まった時間の前にスマートホーンのスカイプアプリを用意しましょう。
*もし私がつながれない場合、2分ほどかけ直します。2分が終わるとつながらない電話がMissed Callになってしまうので、ご了承お願い致します。
*Missed Callはリスケ、払い戻しはありませんのでご注意ください。
*絶対約束を守りますが、もし私がコールできない場合、プラス3回無料!
*1回コールは5分です。(5回コール x 5分 = 25分!)10分3回の場合1回コールは10分となります。(3回コール x 10分 = 30分!)
I look forward to chatting with you!
何か質問ございましたら、是非メッセージくださいね!お楽しみに!
This tutor is currently on leave or vacation.
Lesson requests can be made after Apr 26, 2018.
Lessons offered by this tutor
Feedback from students
I've really enjoyed talking with you. When we talk next time, I'll let you know how my new job is going. See you then. ;) Thank you very much. Eri.

Thank you very much for your phone call lessons. They all were fun and good lessons for me. I'd like to give quick and natural responses more fluently. I need to keep studying! Thank you. Eri.