15-minute Free Talk! (American English)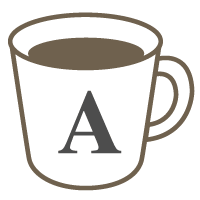 English

Good for beginners

Speaking
General Discussion
We can speak English about whatever you want! Let's have a brief conversation!
Dear Cafetalk Community!
This lesson is a short 15-minute "free talk." We will have a casual conversation in English about whatever you want to discuss. It's a great chance to speak English with an American native speaker!
I can help you with your homework, travel preparations, conversational skills, pronunciation, vocabulary, American Idioms and grammar in English (and/or Japanese.) I am fluent in both languages in case you need further explanation.
This 15-minute meeting will give me an idea about the level of your English proficiency. If you like, I can prepare a lesson plan for future lessons. This is a good opportunity and place to start our discussion. I look forward to having a chance to meet you!
Even if you have a quick English-related question, all inquiries are welcome! I am a gentle, fun-loving, and patient teacher, and I work well with both children and adults. All levels are welcome.
Hajime mashite! Yoroshiku onegai-shimasu!
Warmest regards,
Lady Ayame
Lessons offered by this tutor
Feedback from students
She is very kind and a happy person. I enjoyed talking with her and she made me feel confident about speaking English. She wrote kind words and a lot of useful information in the review. I had a good time in the lesson.

Lady Ayame is very nice and helpful!! I'd like to take her lesson again.

先生とはなかなかタイミングが合わなくてレッスンを受けられませんでした。今回、スタンバイしている先生を見つけてリクエストしました。やはり、先生は良いですね。短時間でも有意義なレッスンをしてくれました。

とても気さくな先生で、こちらが単語を忘れても待ってくれます。 とても15分とは思えない濃い会話をすることができ、感謝してます。 今先生はカナダに住まれているので、日本の柿を見せると、カナダでは 見られないとおっしゃられていました。魚のブリや柿の単語も会話の中で あっという間にインプットされました。テンポよく会話を投げかけてくれるので とても楽しいです。

Every time I talk with her, she inspires me to carry on learning English.