15-minute Free Talk! (American English)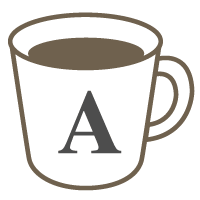 English

Good for beginners

Speaking
General Discussion
We can speak English about whatever you want! Let's have a brief conversation!
Dear Cafetalk Community!
This lesson is a short 15-minute "free talk." We will have a casual conversation in English about whatever you want to discuss. It's a great chance to speak English with an American native speaker!
I can help you with your homework, travel preparations, conversational skills, pronunciation, vocabulary, American Idioms and grammar in English (and/or Japanese.) I am fluent in both languages in case you need further explanation.
This 15-minute meeting will give me an idea about the level of your English proficiency. If you like, I can prepare a lesson plan for future lessons. This is a good opportunity and place to start our discussion. I look forward to having a chance to meet you!
Even if you have a quick English-related question, all inquiries are welcome! I am a gentle, fun-loving, and patient teacher, and I work well with both children and adults. All levels are welcome.
Hajime mashite! Yoroshiku onegai-shimasu!
Warmest regards,
Lady Ayame
Lessons offered by this tutor
Feedback from students
I was so excited to meet and take Lady Ayame's lesson because I know her poster of cosmetic company when I was young. She is nice, friendly, and excellent teacher! I'd like to take her lesson again!

以前から存じていたのですが、たまたまスタンバイ中でしたので、レッスンをお願いしてみました。とっっっっっても優しくて穏やかで可愛らしい話し方をされる先生で、癒されました。この先どうのように勉強したら良いのか、フィードバックも詳しくたくさんいただいて感激しました。

いつも楽しくお話しさせていただいています。たくさん質問をしてくれるので、話す機会が多く、アウトプットの良い機会になっています。優しく耳を傾けてくれ、とてもお話ししやすい先生です。

待機中の先生にリクエストしてお話ししました。いつも優しくて、可愛らしい先生です。楽しい上に会話の勉強になります。

I really enjoyed the lesson. I was very easy to talk with Ayame sensei. She is a good teacher.