Exercise programme for weight loss, muscle gain, or general fitness - 1 month written programme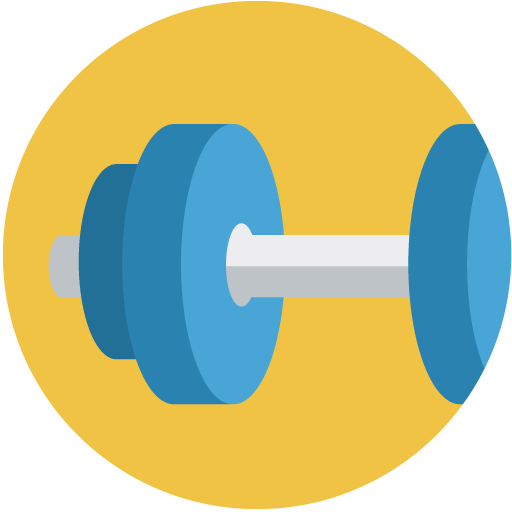 Workout
If you would like to have a customised exercise programme to fit your specific goals and needs - look no further! I am a highly qualified fitness professional, who has worked with many athletes and ran my own businesses in London, UK for over 8 years!
As a highly experienced fitness professional who has worked with many athletes and laypeople over the past 8 years, I have a broad range of skills to help you get in the best possible shape you have always wished you were in!
Whether your goal is to:
- Lose weight
- Put on muscle
- Tone up a certain area of your body
- Work to rehabilitate / fix an injury
- Or anything else!
I am the man to help you.
I have personally fixed both of my shoulders (which required multiple surgeries due to serious injuries) as well as other injuries and weak areas of my body, and managed to not only continue competing in sports such as kickboxing, triathlons, and ultra marathon races (running from 50km up to 100 miles!), but my performances have steadily increased over the years and have included finished in the top 5 of these events.
I look forward to helping you on your journey to true health and fitness.
If you have any questions, please do not hesitate to ask!
Please bear in mind that this is only a written programme. I will use basic terminology to name and explain certain exercises to you, but it may require googling or looking at videos on youtube to see the exercises in more detail.
If you would like me to demonstrate how to perform the exercises safely and correctly, please book a 'Personal Training' lesson as well as this programme, and I will demonstrate your whole programme whilst checking you are able to perform it correctly and effectively.
I look forward to helping you on your fitness journey soon!
David
Lessons offered by this tutor
Feedback from students
このプログラムを利用して1年が経ちました。毎日、書かれているエクササイズを黙々と一人でこなしていかなくてはいけないので、最初はどこまで続けられるだろうか?と思っていました。「あと、3回頑張れ!」とリアルにそばで励ましてくれる人がいないなか、筋トレをするので、何度も心が折れそうになりました。それでも頑張って続けてこられたのは、自分のカ身体の変化をきちんと感じることが出来たからだと思います。しっかり結果が出るようにプログラムしてもらったお陰です。ジムに通えなくても、家で、一人で、充分に結果を出すことができる優れたプログラムだと思います。

今日はこれだけ、という具体的なプランがあるのとないのでは、継続するモチベーションが全然違いますし、毎日の生活にメリハリができました。

ジム経験等ゼロで腰痛持ちですが、本気でダイエットに取り組みたくてお願いしました。エクササイズの頻度や好き嫌いなど、細かな部分までこちらの要望を配慮してプログラムを作ってくれました。今の自分は体のどの部分を動かしていく必要があるのかイメージしやすい内容で、意欲を持ってスタートできました。楽しみながら続けていきたいです。

現在プログラムを続けて半年が経過しました。最初の3ヶ月は、自分の起こる変化が面白くて、楽しくエクササイズを続けることができました。しかしその次の3ヶ月はエクササイズの負荷が上がるにつれ、どんどん辛い(滅入るような)気持ちになってしまい、正直エクササイズが苦痛になってしまいました。そのことを先生に伝えると(負荷が増えるのが早すぎてついていけない。今後も続けられる自信がない。)次の月のプログラムでは、ネガティブな状態に陥っている私でも頑張れる内容を考えてくださり、無事やり遂げることができました。体力も付き、しゃきっとした姿勢でいられるようになり、とても嬉しいです。

希望をしっかり聞いてプログラムを作ってくれました。エキササイズは日によって変わり、短い時間でできる内容なので楽しく続けることができます。1ヶ月経ち、普段の姿勢を意識するようになり、心身のエネルギーが湧いてきたのを感じます。解読と情報収集は英語の勉強にもなり、とてもオリジナルなレッスンです!