Everyday English Conversation 30 min / Reading the News Together and Expressing your Opinion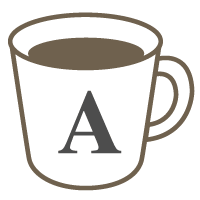 English

Vocabulary

Speaking
Lesson Pack of 5
English conversation lesson:
My Style

1. Minimum interruption, valuable corrections

I will not correct you everytime you make a mistake. Continuous corrections does not help you learn English. You will lose confidence and you will not learn anything. Instead, I will pause the conversation from time to time and point out areas you should improve, i.e. pronunciations and grammar mistakes, better vocabulary. This will maximize your speaking time and give you confidence.

2. You speak most of the time

I will ask you questions and lead the conversation in a way that you will speak at least 75% of the time.

3. Real conversations

In our first lesson, I will ask you what topics you would like to talk about. Examples are hobbies, travel, sports, technology, health and fitness, etc.
Reading the News Together:
I will send a few news articles from the CNN, NHK World or other websites before the lesson. You are expected to read the articles prior to lesson starts. Please tell me which articles you have picked at least 1 day before lesson time.
During the lesson, you will tell me your opinion on the news articles. I will help you with the grammar and vocabulary if necessary.
You can also choose your own news articles and send me the link at least 1 day before lesson starts.
Lesson Pack Details:
This is a 5-lesson pack. You will be issued 5 free coupons when your first lesson is confirmed by the tutor so you can request the remaining lessons. Please note that all requests related to this pack must be taken within 90 days of the confirmation date.
Lessons offered by this tutor
Feedback from students
以前からレッスンで職場のことを話させていただいていましたが、いわゆる「新人いじめ」とか「なぁなぁ主義」といった内容を、先生に伝える表現力がなくて話すことができないでいました。今回このような内容を的確に表現している英語のサイトを見つけたので、その記事を元にお話させていただきました。今回は先生が何度も驚きながら「じゃぁ新人はいつになったらいじめられなくなるの?」など興味をもって質問してくれて、とても有意義なディスカッションができました。生徒にたくさん話させてくれますが、先生も話を聞いていろいろなリアクション、質問をしてくれるので、お友達に愚痴を聞いてもらえたようにいつも楽しく話させてもらっています。

今回も話しやすい雰囲気を作っていただいたので、がんばって話したいことを表現してみました。私の言う内容は不完全でたどたどしいですが、それに対して先生が率直な意見を述べてくれるので、自分の言いたいことがなんとか通じた達成感を感じ、また自分が話したい内容に対するヒアリングを勉強することができます。レッスン後のフィードバックで、私が取り上げたトピックに関連するサイトを紹介してくれるのも、とても助かります。

Thank you. I so enjoy speaking with you. It is always a wonderful conversation.

I enjoy taking this lesson. Audrey sensei (teacher) is very friendly and kind. And she teach me with enthousaisam. Her feedback is always useful and gives me the motivation to learn English. I like her very much. I want to continue her lesson. Thank you as always.

今回は事前に添削してもらった内容についてお話しました。あらかじめ英語で考えた内容だったので、話しやすかったこともあるし、そこから派生して質問されることは、説明することが難しく、勉強になりました。レッスンが終わると、レッスンの時にうまく話せなかった内容について、またお話したいな、と思わせていただける先生です。