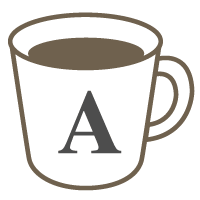 English

For Children
Homework Help

Test Prep
Eiken
This lesson is customized to help you complete any kind of English assignment for Elementary, Junior High, High School, University, and ESL material.
Hello Cafetalk community!
This class is for you if you need help with your English homework. I can customize the lesson to meet your needs during this 30-minute lesson.

I have a Master's degree (MLIS) from the San Jose State University (SJSU) in Library and Information Science and a Bachelor of Fine Arts (BFA) from the University of California Los Angeles (UCLA) in Theatre Arts. You can be sure to understand my instructions because I also speak Japanese fluently.
After working with me, I will guarantee a better grade in your English assignment. Why not give it a try? This class is suitable for both adults and children of all ages. If you can, please contact me with your homework before the lesson. Thank you!
Yoroshiku onegai-shimasu!
Sincerely,
Lady Ayame
Lessons offered by this tutor
Feedback from students
いつもオシャレで可愛らしくておもしろい先生です。 質問にも丁寧に返してくれて、より良い表現を一緒に考えてくれます。

文字通り宿題ヘルプしていただいてます。 先生の話し方はイントネーションの勉強になります!

私はイントネーションがフラットなので、Ayame先生の抑揚のあるreadingはとても勉強になります! She is such a nice, warm and wonderful tutor. :)

私はイントネーションをつけるのが苦手なので、Ayame先生のきれいで抑揚のある話し方はとても勉強になります!

インター小学生の娘が受講しました。語彙の少ない娘とスピーチをまとめ上げるというハードな内容にも関わらず、娘の意見を引き出しながらもまとめ上げてくれました。予約の際にお願いした要望以上のレッスンで、経験豊富な先生にお願いして本当によかったです。娘のレベルを見ながらリードしていただき、ありがとうございました!とても喜んでおり、宿題が仕上がり安心していました。またお願いします!