Lecture à voix haute (4 lessons pack)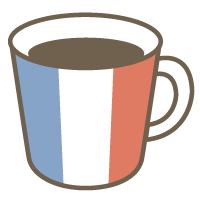 French

Pronunciation

Reading

Vocabulary
For a better pronunciation and more ....
Intermediate to advanced level.

I will choose a text according to your level or you can bring your own support.
As material, I choose texts related to a variety of authentic situations.

Read aloud is a practice that:
- promotes the pronunciation and vocabulary learning
- allows a better memorization and a better understanding
- helps overcome fears and enhance self-confidence

Let's read together easily and confidently!

-------

Je choisirais un texte en fonction de votre niveau ou bien vous pourrez choisir votre propre support.
Comme matériel, j'utilise des textes proposant une variété de situations authentiques.

La lecture à haute voix est une activité qui :
- favorise la prononciation et l'acquisition de vocabulaire
- permet de mieux mémoriser et de mieux comprendre
- aide à surmonter les peurs et développer la confiance en soi

Lisons ensemble facilement et avec confiance !
Lesson Pack Details:
This is a 4-lesson pack. You will be issued 4 free coupons when your first lesson is confirmed by the tutor so you can request the remaining lessons. Please note that all requests related to this pack must be taken within 36 days of the confirmation date.
Lessons offered by this tutor
Feedback from students
Ca peut etre amusante et amusante ! Car mes problems se disipent petit a petit, grace a la jecon de Stephanie. J'ai revise la lecon d'aujourd'hui " pronom relatif simple et composes". J'ai compris parfait ! Merci beacoup , Stephanie.

Je suis hyper contente ! Merci dix mille fois a Stephanie ! Grace a Stephanie , Cette annee aussi, J'ai senti le progres de mon francais . Plus en plus Je deviens apprendre le francais meme si j'ai un probleme de la grammaire.

Excellent ! 今まで、フランスの語学学校に何度か通い、ネイティブのフランス人にプライヴェートレッスンを、受けてきましたが、一番良いレッスンに、出逢えたと思います。意地悪?なフランス語の文法に、発音に、詰まりますが、Stephanieのお蔭で、一つ一つ、真から理解出来、クリアできます。いつかの "Je parle couramment le francais"も、夢ではないと、実感しています。

Plus j'apprends le francais avec Stephanie , plus je peux progresse . par consequent je veux en savoir plus . Merci beacoup Stephanie !

Plus je subi le leson de Stephanie , plus j'aime le francais, margre que le francais soit tres difficile ! merci beacoup a Stephanie !!