Reading the News with Nicolle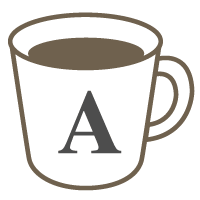 English

Reading

Vocabulary
News/Current Affairs
Let's study English using news articles from around the world!
*
This class requires the student to do some reading preparation before the class.
During the class you will be able practice your English skills, and at the same time, learn about current events in the world!
There are two options for this class:
1. You can choose an article you would like to study with, and send me a link to the article.
2. I will choose an article from the BBC, the New York Times, the CBC, Japan Today, or another news source. If you have a preference about the news source or topic, please be sure to tell me when you request the lesson.
This tutor is currently on leave or vacation.
Lesson requests can be made after Jul 27, 2019.
Lessons offered by this tutor
Feedback from students
對我來說這門課是幫助最大的,希望可以有50分鐘版的。 This is the most helpful lesson for me. I hope there's a 50-minute version of it.

Very inspiring lesson. Thank you.

真高興我選了這堂課!老師會在課前提供三則新聞供學生選擇,有明確的主題及課前預習真的幫助很大,課堂討論也帶給我很多啟發。迫不及待要上下一堂課了! I am so glad that I took this class! Teacher Nicolle will provide 3 news for option before the class, it helps a lot with a theme to talk about and to preview. The discuss is also inspiring. Can't wait for the next class!

関心がありそうなトピックを選んで下さるので読みやすく、楽しく会話ができます。優しい雰囲気と声の先生です。

何度かレッスンを受けましたが、とても良い先生だと思います。レッスン中にずっとチャットボックスにタイピングして下さるので、後で見直したり、正しい表現を確認することができます。