Quick Fun American English! (30 min)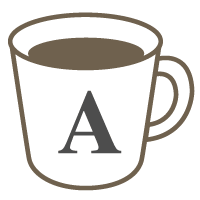 English

Grammar

Vocabulary

Speaking
An American English "Free Talk" conversation lesson to practice your pronunciation, vocabulary, listening, and comprehension!
Hello, members of the Cafetalk Community!
This is a 30-minute class where you can relax. If you prefer I can provide a fun, innovative, and challenging quiz for each lesson. Or if you would rather just talk and have a casual conversation in English, I'm up for that too! This is a great opportunity to speak with an English-speaking American native!
I have divided the elements of learning the English language into various categories and topics, so it keeps the quizzes new and updated. The variety of aspects required to learn the English language are speaking, pronunciation, vocabulary, listening, reading, writing, grammar, American idioms, and grasping the meaning of what you read (comprehension).
You can enter at any level because I will cater my lesson to match your individual level. It doesn't matter if you are a beginner, intermediate, or advanced student. I will present you with the best materials necessary to improve your weaknesses and enhance your strengths.
[English Conversation:]
On the other hand, some students prefer to simply "talk" to improve their conversational skills and that sounds great too! We can talk about anything you want. This is "your" class!
Also, I can speak Japanese for explanations and descriptions of English words, phrases, and sentences. I attended and graduated UCLA (University of California Los Angeles) to get a Bachelor of Fine Arts (BFA) Degree in Theatre Arts. Recently, I also received a Master's Degree in Library and Information Science (MLIS) from the San Jose State University (SJSU). In addition, I have a passion for teaching and I work well with both adults and children!
Since students have different goals in mind, I can customize the lesson to further your specific goal! For example, perhaps you want to learn English for reasons such as travel, work, personal improvement, hobby, or to help your children with their English homework. I am able to customize your lessons to provide the skills necessary to reach your goals!
I am a very flexible, gentle, and friendly English teacher! Let's have fun chatting and teaching/learning together! I look forward to speaking with you!
Yoroshiku onegai-shimasu.
Sincerely,
Lady Ayame
Lessons offered by this tutor
Feedback from students
Lady Ayameのクラスを久々に受講しました。(^^) 以前と変わらず優しく話しやすい先生です。美容グッズや最近、購入した洋書についてお話ししました。興味深く聞いて下さり嬉しいです! It was very nice to talking with you again, Lady Ayame. (^^) As soon as I've finished my writing, I will send it to you!

This time was also a very fun and informative lesson. Thank you!

今回初めて受講させていただきました。とても優しい先生で、初めは少し緊張していたのですが、お話しているうちにリラックスして話せるようになりました。色々質問をして会話が続くようにしてくださり、また言葉に詰まっても待ってくださって話しやすかったです。

絵を見ながら説明をするのは難しいですが,表現の仕方がわかるのでとても勉強になります。

しばらく英語を話してなかったので、久しぶりに英語を話したいと思いフリートークのレッスンをしていただきましたが、非常に優しく話しやすいレッスンでした。色々と質問してくれるので質問に答える練習がしっかりできたと思います。