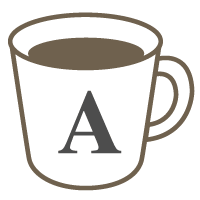 English

Speaking
General Discussion
15 minutes to improve your English!
You only NEED 15 minutes for this lesson.
Would you like a quick 15-minute free chat about any topic? Take THIS Lesson!
Would you like a topic chat such as politics, pop culture, music, art, fashion..... or something that interests YOU? Take THIS Lesson!
Do you have questions about the United States Culture? Take THIS lesson.
This is a quick lesson you can take frequently and improve your English SIGNIFICANTLY!
Let's have a quick conversation and quick practice of English.
I can't wait to speak with you. See you soon!!!!!!
Lessons offered by this tutor
Feedback from students
最近はハプニングが多くて話したいことがたくさんありましたが、15分でしたのでほんの一部だけですが(笑)お話ししました。しっかり話を聞いて下さり受け止めてくださいました。残りはまた次回。。。(笑)

今日は2本立て、また私の近況についてお話ししました。最近初めてコストコに行った話をしました。

今日は3本立てレッスンでした。まず15分会話。その後の私の近況と台風と地震、相次ぐ日本での災害についてお話ししました。

以前私のプライベートがバタバタしていて、その件について話したら、その後のレッスンで「あの件はどうなったの?」と聞いて下さいました。たくさんの生徒さんがいらっしゃるのに覚えていて気にかけていて下さり、ありがたかったです。今日は15分会話でゆっくりその後について話すことが出来ました。However, to be continued...

初めての受講でしたので、お互いの自己紹介的な内容となりました。先生は私のバックグラウンドを質問された後、私の雰囲気やレベルに合わせて会話を続けてくださり、15分のレッスンはあっという間に終了してしまいました。先生自身はとてもフレンドリーな雰囲気で、その一方で、会話の進め方はプロフェッショナルだったと思います。また、先生の発音は、とても美しくて、初心者にもわかりやすい英語だと思いました。 This was the first class in Cafetalk for me. In the class, we introduced ourselves to each other. Teacher Lisa first asked me about my background and then made our conversation deeper suiting to my level and mood. The 15-min lesson ended surprisingly fast. She is very friendly and, on the other hand, professional. Her accent is beautiful and easy to understand even for English beginners.