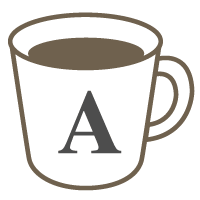 English

Speaking
General Discussion
15 minutes to improve your English!
You only NEED 15 minutes for this lesson.
Would you like a quick 15-minute free chat about any topic? Take THIS Lesson!
Would you like a topic chat such as politics, pop culture, music, art, fashion..... or something that interests YOU? Take THIS Lesson!
Do you have questions about the United States Culture? Take THIS lesson.
This is a quick lesson you can take frequently and improve your English SIGNIFICANTLY!
Let's have a quick conversation and quick practice of English.
I can't wait to speak with you. See you soon!!!!!!
This tutor is currently on leave or vacation.
Lesson requests can be made after Feb 26, 2019.
Lessons offered by this tutor
Feedback from students
休みの日にあったハプニングについて話をしました。途中、先生のワンちゃんが入ってきて、とても可愛いくて和みました。先生も何度も彼にキスをしていたのが印象的でした!

15分間のレッスンにも関わらず、Lisa先生は熱心にこちらの話を引き出そうとしてくださいます。とてもいい先生だと思います。 Teacher Lisa, Thank you for your enthusiasm as always!

久しぶりのレッスンでしたが、とても楽しい雰囲気で話すことができました。 リラックスして話せることが一番だと思いました。 間違えてもさらりと訂正してくれるので、間違いを気にすることなく話せました。 役に立つ表現も教えてくれました。 ありがとうございました。

15分のレッスンですが、Lisa先生は雰囲気作りが上手な上、時間ギリギリになってもきちんと話の続きをしてくれようとする熱意が嬉しいです。 気負わずに誰でも参加できるとてもいいレッスンだと思います。 Teacher Lisa, Thank you for your great lesson as always ! :)

今年はいっぱい話を聞いていいただきました。生徒さんが多くてもレッスンの期間が開いていても話を覚えてくださって嬉しかったです。先生の明るい笑い声と笑顔で楽しく会話が出来ました。