日本語 for beginners Japanese is easy!!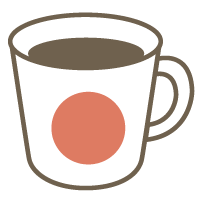 Japanese

Good for beginners

Grammar

Vocabulary
Are you interested in Japan, Japanese culture and its language? Why don't you start learning with me?
Are you interested in Japan and wanting to learn Japanese but don't know where to start? Do you think Japanese is too hard?
If so, why don't you start learning with me? I am a professional teacher of Japanese and English and I have enabled many students of all levels to become confident speakers of Japanese over the years.
If you wish to start with learning Japanese scripts (Hiragana, Katakana and Kanji), I have visual supports to help you learn the sounds and shapes of the scripts so that you can memorize them with ease.
If you already know the scripts and basics of Japanese, I can help you take the next steps to further understand the mechanisms of the language, as well as help you develop the four language skills of listening, reading, speaking and writing.
Alternatively, if you wish to start learning Japanese without first learning the scripts, that's ok too! We can focus on listening and speaking while using Roman-ji for support.
Lessons offered by this tutor
Feedback from students
とても話しやすく、楽しかったです。また間違ったところやわからないところをゆっくりと聞いて、訂正してくださるところも、評判通りでさすがだなあ!!と思っておりました。またフィードバックをこんなに長文でいただけると思ってなかったのでびっくりしました。授業中に間違ったところはすべて記載してあってとても丁寧です。初めてにもかかわらずとても話しやすい雰囲気を作って下さいます。話もよく聞いてくださるし、ご自身の話もよくしてくださってお話上手で緊張がすぐほぐれます!授業前後のやりとりもとてもこまめなので、本当にオススメしたい先生です。