Free talking on any topic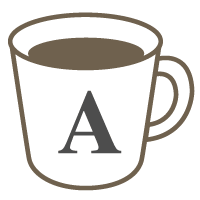 English
Whatever you'd like to talk about is game. I will correct any grammatical errors. Practice makes perfect.
Culture, news, politics, food, environment, computer games, technology, history, art, everyday life, travel, etc.
Lessons offered by this tutor
Feedback from students
Tony's way of explanation is very precise and easy to follow. He's so quick and efficient that I can learn fully during the lesson. I asked many questions, but we still had time to talk other things. I feel lucky to be able to learn from him.

Tony is a very efficient and informative tutor. He often adds some examples or further information when he explains something, which is really helpful to understand. Talking with him makes me realize how little I know about the world, and that I should be more aware of what's going on. As usual, it was a great lesson. I was able to learn not only English, but also about current affairs.

I think Tony is very intelligent and a quick thinker. Although my questions were vague, and required a lot of guesses, he really helped me a lot and made them clear. He is very excellent at explaining things, which I appreciate.

He helped me a lot. He is a great communicator. I like his way of talking. Thank you!