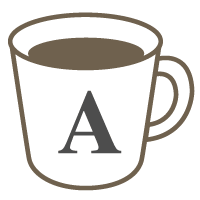 English

Idioms

Grammar

Listening
Greetings and introductions
Breaking the ice: greetings and introductions are the beginning of all interactions. Practice makes perfect.
Lessons offered by this tutor
Feedback from students
This was my first lesson with him. We talked about natural disasters, movies and other topics. I really had fun talking with him. He kindly introduced me some websites for our discussion which help me find topics easily. Thank you, Teacher Fitzcarl!

カジュアルにいろいろな話題を提供してくれますし、拡げてくれます。とても楽しいレッスンです!

レッスンに慣れていらっしゃるだけあって、リードが上手いです。こちらの話もしっかり聞いてくれるので、講師がたくさん喋って生徒が全く喋ってないということはありません。政治の話から始まり、私がここ数年興味を持っているsocial injustice, slave history, religion などの話をしましたが、先生は非常に知識豊富なので会話が途切れることなく、また非常にためになりました。私が興味がありそうな本やサイトへのリンクも送ってくださったので、早速読みたいと思います。

突然のbookingにもかかわらず、楽しくレッスンを受けることができました。初めてでしたが、やり方を教えて頂きながらリンクを送りあって、映画とアニメの話題で盛り上がれました。また是非お願いします。

It was nice talking with you. I wish you a happy Christmas and a prosperous New Year! たまたまオンラインにしていらっしゃいましたので はじめて受講してみました。ゆったりとした英語で とても話しやすい先生です。日本にも何度もいらっしゃっているようで 特に 神戸にお詳しく 関西在住の私は話しが弾みました。Thank you so much.