For Children! Learn English with Storytime!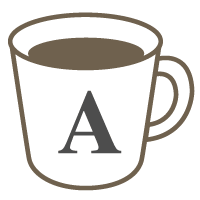 English

For Children
Pre-Schoolers
Reading to Children
This is an English Lesson for children using "Story Telling"!
Hello Cafetalk Community!
This class is excellent for children preschool and primary school ages. I can teach English using the "story telling" technique. I will have several picture books for your child and I will read the book to them in English.
The story telling technique makes it fun for young children to learn the English language. I also speak Japanese, so I will be able to instantly translate and communicate with the child in either language. As a result, I will be able to answer any question the child may have. I work extremely well with children!
My previous experience as an actress helps me make story time dynamic and fun for every child! I am a certified Librarian also, so why not bring Story Time into your child's life in Real Time?! Wouldn't that be fun?!
Yoroshiku onegai-shimasu!
Sincerely,
Lady Ayame
Material:
Other (I will supply a ion of Picture Story Books.Your child can choose the book(s) that they like. No preparation necessary on your part.)
Lessons offered by this tutor
Feedback from students
1歳のレッスンをお願いして、快く受けていただき、楽しいレッスンでした。明るい雰囲気で、絵本や歌を聞かせてもらい、大満足だったようでした。レッスン後も教えてもらったダンスをして楽しんでいました。ありがとうございました。

8歳の娘のレッスンをお願いしました。 緊張気味の娘に笑顔で話しかけてくださり、ゆっくりと絵本の読み聞かせをして下さいました。読み終えた後も単語の発音練習なども入れてくださり、英語初心者の娘にとっても安心出来る内容で、あっという間の15分間だったようです。ありがとうございました。

今日も子供のレベルにぴったり合った本を用意してくださってありがとうございました!楽しく学ぶことができていると思います。またよろしくお願いします!

前回のレッスンの後、娘のレベルをお伝えしていたので、今回はレベルに合った内容に変えてくださって、娘はとても楽しく話せたようです。終わった後「私、英語が話せるようになってきた」と言っていました^^ また是非お願いしたいと思います。

初めてのレッスンでした。7歳の娘が運悪く風邪で熱が出ていたので、ベッドに入って受講させていただきました。娘が話せる状況か、聞くだけの方が良いか事前に尋ねてくださったので、聞くだけにさせていただき、娘も楽だったようです。内容は初心者の娘にとってかなり難しく、読み聞かせの速度がかなり速かったので、いくつかの単語が分かっただけという程度かと思いましたが、終わった後、娘は楽しかったと言っていました。次回は、もっと簡単な本を、3倍くらいゆっくり読んでいただくぐらいが、ちょうどよいかもしれません。とにかく熱心に読んでくださって、とても熱意を感じました。次は元気な時に受講できることを楽しみにしています^^