American English Discount Pack!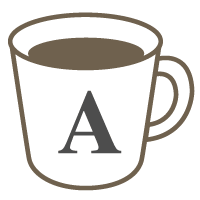 English

Good for beginners

Business

Industry-specific

Idioms
This is a 5-Lesson Pack for the price of 4! 1 Lesson Free! (Instead of 1,200 points for each 30-minute lesson, pay only 960 points per lesson!.) Total points for 5 Lesson = 6,000 (With the Value Discount Pack --> Only 4,800 points)
Lesson:


This "5 Lesson-Pack" includes quick English conversational practice during each of the 5 classes customized to your individual level. The fifth class is the final review of what we covered during the first four lessons. At the same time, I am a flexible tutor so I can organize the lessons according to what is most beneficial for you depending on your request.

I was born and raised in Tokyo, Japan until the age of 18-yrs-old. As a result, I am bilingual in both Japanese and English. I moved to the US to attend the University of California Los Angeles (UCLA) and received a Bachelor of Fine Arts (BFA) in Theatre Arts. I have lived in Los Angeles for most of my life. In addition, I also have a Master's degree in Library and Information Science (MLIS) from the San Jose State University (SJSU). I love teaching both adults and children!

Due to the fact that students have different goals in mind, I can customize the lesson to meet your individual goal. For example, perhaps you want to become more proficient with the English language for reasons such as travel, work, hobby, personal improvement, or to help your children with their homework. I am able to customize your lesson to meet the conversational skills necessary to reach your goal!

I am a patient, gentle and easy-going teacher so you can feel comfortable learning a new language. This is a great springboard to practice English conversation! I will provide feedback at the end of each lesson.

Please note that a refund is not possible once the first lesson has been completed.

Yoroshiku onegai-shimasu!

Warmest regards,
Lady Ayame
Lesson Pack Details:
This is a 5-lesson pack. You will be issued 5 free coupons when your first lesson is confirmed by the tutor so you can request the remaining lessons. Please note that all requests related to this pack must be taken within 60 days of the confirmation date.
Lessons offered by this tutor
Feedback from students
Dear Ayame san, Thank you always for your lesson. It is always fun to practice on the conversation. I really appreciate your sincere attitude. Have a great day! Mizuki

いつも子供用にボードゲームや画像などを用意してお願いしていますが、様々な要望に応じてくださる素晴らしい先生です。子供の調子が上がらない時も優しく声をかけてくれます。安心してお願いできます^^

今日は先生が言った語句を聞いて、すばやく連想する語句を言う練習をしました。瞬発力と英語で理解する力が必要になるので、楽しく取り組むことができました。次回も楽しみです。

前回に引き続き即答するトレーニングをするため、先生が提示してくれた写真を見て説明をする練習をしました。日本語から英語に変換せずに、英語で考えられるようにしていきたいです。