Let's Speak American English! You and me! (50 min)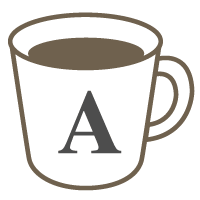 English

Grammar

Vocabulary

Speaking
Learn American English having fun using conversation and original material! Perfect for any level!
Hello! This is Lady Ayame!
Welcome! Thank you for your interest! This is a great class for anyone who wants to learn the American English language! How fun is it to converse in the language you want to learn in "Real time?" (Not a boring video that you have to play over and over again.) You can choose a topic or I will chose it for you. Excellent lesson for those who want to speak American English with a native English speaker. You can feel comfortable talking to me, because I also speak Japanese in case you need me to explain.
This is a 50-minute, one-on-one, tutoring class where we communicate in English. I can modify the instruction to suit your needs. If you'd like, I have devised a fun and informative method of using English "Quotes and Saying" from famous people and movies to improve your vocabulary!
I am an American English native speaker. I went to UCLA (University of California Los Angeles) to get a Bachelor of Fine Arts (BFA) in Theatre Arts. I also have a Master's degree in Library and Information Science from San J. Since I've been teaching English for 8 years, I work well with adults and children!
Due to the fact that each student has different goals in mind, I can gear the lesson to further your specific goals! For example, perhaps you want to become more proficient with your English for reasons such as travel, work, personal improvement, or to help your children with their English homework. I am able to customize your lesson to meet the skills necessary to reach your goals!
I am flexible and will accommodate the type of structured instruction you prefer or just converse freely if you like.


Learn American Film Quotes


Learn American Famous Quotes


Read Newspaper Articles


Learn American Idioms


Learn American Humor - (ie: Jokes, Riddles, Fun Facts, etc.)


If necessary, I will gently correct grammar, pronunciation, and intonations while we speak casually and conversationally. I am very friendly and we can chat like we're friends!
Yoroshiku onegai-shimasu!
Sincerely,

Lady Ayame
Lessons offered by this tutor
Feedback from students
I really enjoyed your lesson!!Thank you!

いつもにこやかで明るいAyane先生のレッスンは、充実していて、あっという間に時間が過ぎていきます。教材もとてもよく準備されていて、とても勉強になります。 先生の笑顔から元気をいただいてレッスンができるので、終わった後も満足感でいっぱいです。 またお願いしたいと思います。

I took this longer lesson for the first time even though I have experienced some other lessons of Teacher Ayame. Your lessons are good and fun always. I read articles in this lesson. She sent articles beforehand and also provided writing correction. Discussion part was good because I could practice English speaking a lot and enjoyed conversation. I'm very pleased because your are like a model speaker and writer as for me. See you again soon teacher Ayame. Recommended for all learners who really want to improve English skills.

Ayame is so good at guiding conversation, she makes me feel confident and encourages me to use longer sentence. Also, she is the one who provides grammar modification professionally and politely at the same time. Just love her teaching style.

Lady Ayame is very nice and polite. She listens to what students want to express and encourages them to say it. After understanding students' opinions, she responses or modifies the sentences. She also prepares several interesting topics for discussion, so students who are new to Cafetalk or do not know what to talk about, she is good at breaking the ice.