Let's Speak American English! You and me! (50 min)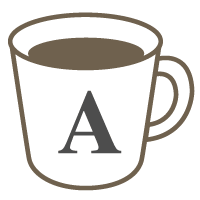 English

Grammar

Vocabulary

Speaking
Learn American English having fun using conversation and original material! Perfect for any level!
Hello! This is Lady Ayame!
Welcome! Thank you for your interest! This is a great class for anyone who wants to learn the American English language! How fun is it to converse in the language you want to learn in "Real time?" (Not a boring video that you have to play over and over again.) You can choose a topic or I will chose it for you. Excellent lesson for those who want to speak American English with a native English speaker. You can feel comfortable talking to me, because I also speak Japanese in case you need me to explain.
This is a 50-minute, one-on-one, tutoring class where we communicate in English. I can modify the instruction to suit your needs. If you'd like, I have devised a fun and informative method of using English "Quotes and Saying" from famous people and movies to improve your vocabulary!
I am an American English native speaker. I went to UCLA (University of California Los Angeles) to get a Bachelor of Fine Arts (BFA) in Theatre Arts. I also have a Master's degree in Library and Information Science from San J. Since I've been teaching English for 8 years, I work well with adults and children!
Due to the fact that each student has different goals in mind, I can gear the lesson to further your specific goals! For example, perhaps you want to become more proficient with your English for reasons such as travel, work, personal improvement, or to help your children with their English homework. I am able to customize your lesson to meet the skills necessary to reach your goals!
I am flexible and will accommodate the type of structured instruction you prefer or just converse freely if you like.


Learn American Film Quotes


Learn American Famous Quotes


Read Newspaper Articles


Learn American Idioms


Learn American Humor - (ie: Jokes, Riddles, Fun Facts, etc.)


If necessary, I will gently correct grammar, pronunciation, and intonations while we speak casually and conversationally. I am very friendly and we can chat like we're friends!
Yoroshiku onegai-shimasu!
Sincerely,

Lady Ayame
Lessons offered by this tutor
Feedback from students
先生のお人柄のおかげで、50分英語のみのストレスフルになりそうな時間が、本当にあっという間に終わりました。 他の講師より比較的値段はリーズナブルですが、内容は濃く非常に満足です。 予約可能時間帯が長く、ほとんど休みなく枠を開けておられるのには頭が下がりますが、おかげ様で忙しくても合間を見つけて予約が取りやすいです。 これからも末永くお世話になりたい先生です。

I wish I'd met teacher Lady Ayame much earlier . . . Goodbye forever to my struggled times and days in English. I am pretty sure I can horn my English skill with you. Thank you so much for your time and lovely smile. I am very looking forward to seeing you in the next lesson!

あやめさんのレッスンを受け始めて半年が過ぎました。毎回教材を用意して下さり、しっかり勉強できています。 育児の合間を縫っての受講ですが、半年前と比べ、確実に理解できる言葉が増えて、落ち着いて英語を聞けるようになりました。 ボキャブラリーリストを送ってくださるので、単語を覚えるのにとても役立ってます。 あやめさんのお蔭で英語の勉強がとても楽しいです。

Today, I asked Ayame sensei to advise me "How to read the English book better." We used the English book and read aloud together. Not just read aloud the book, she advised me, how to attract the kids more or how I should change the sentences for kids' to understand more clearly. All advices are really helpful and those were what I wanted to say but couldn't. So it became a great lesson for me and I am looking forward to practicing more thanks to her. Her life experiences also made our lesson more colorful and rich I feel. Thank you always Ayame sensei!! I appreciate your great help!!!

Thank you for this lesson!I enjoyed this lesson too.Especially,Small talk(No theme talk)is very fun!Thank you very much!