Free conversation in Russian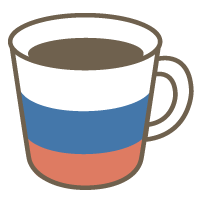 Russian

Vocabulary

Speaking
Let's discuss current issues, news and your interest in Russian
During this class we will discuss various topics depending on your level and interests.

We can discuss traveling, food, your city, hobbies, work, working culture in your country, weather, literature, fashion, habits, healthy life style and more topics we can use to improve your speaking skills!

I try to avoid discussions about politics and religion since these are very sensitive topics, everything else is okay.
This tutor is currently on leave or vacation.
Lesson requests can be made after Oct 17, 2019.
Lessons offered by this tutor
Feedback from students
サンクトペテルブルグとフィンランドのことについて、おしゃべりを楽しみました。ありがとうございました! 先生は柔和で落ち着いていて、聞き手に回ってくださる方だと思います。 私は自分からしゃべる練習がしたかったのと、先生にいろいろ聞きたいことがあったので、ちょうどよかったです:) 分からないところは英語に切り替え、英語の練習もできちゃうのがお得な感じでした。 自分のロシア語の力試しに、またお話してみたいです。