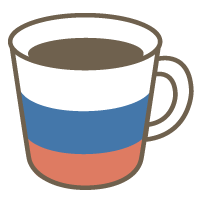 Russian
For any level and any purpose of studying
Depending on your level and needs I will prepare lesson materials for you.
We can work on your speaking skills, vocabulary, listing, or practice reading.
For students of any age and level. I'll do my best to help you improve your Russian proficiency level.
Material:
Original Material
This tutor is currently on leave or vacation.
Lesson requests can be made after Oct 17, 2019.
Lessons offered by this tutor
Feedback from students
とても話しやすい先生で、あっという間の25分でした。基本的な単語を教えてもらった後、文を作る練習などもしてもらえて、応用力も身に付きそうです。ありがとうございました!

I really love studying Russian with this class! Always encouraged to speak more even though I do make mistakes!! Feel like I'm learning a lot. Thank you!

Thank you so much for the great lesson! I'm learning slowly but surely! look forward to speaking in Russian more!

Большое спасибо за урок! :)

It's good lesson all of level people. She is kind so enjoying.