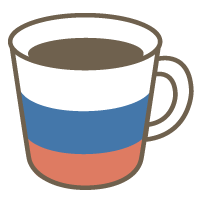 Russian

Good for beginners

Travel

Speaking
Planning to visit Russia? Russian people usually don't speak English. So you need basic Russian knowledge
Unfortunately, Russian people usually don't speak English.
So you need basic Russian knowledge.

How to ask for price? How to ask for directions? How to understand subway map and say "Please", "Thank you".

Apart from basic Russian we will learnt the alphabet if you want and I can tell you a little bit more about what it's like to visit this beautiful country, what to do and what you shouldn't do.
This tutor is currently on leave or vacation.
Lesson requests can be made after Oct 17, 2019.
Lessons offered by this tutor
Feedback from students
Taking lessons with Anna sensei is really fun. she teach me basic and simple Russian words in English, so I could learn both Russian and English. Also she gave me many practical informations and what i wanted to know. so now, I'm feeling more familiar to Russia. i'm so excited to be there soon! とっても親切で、遠い国だと感じていたロシアを身近に感じることができました。言葉だけでなく、文化についても教えてくれるので、とってもオススメの先生です。テキストやアフターフォローもしっかりしていて、簡単な英語がわかれば大丈夫だと思います。