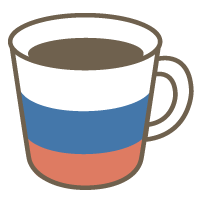 Russian

Good for beginners

Travel

Reading
Learn how to read in Russian
Let's learn Russian alphabet together!
During 5 lessons you will learn the alphabet, how to read and basic Russian words.
You will read and say your first words in Russian after the first lesson!



Lesson Pack Details:
This is a 5-lesson pack. You will be issued 5 free coupons when your first lesson is confirmed by the tutor so you can request the remaining lessons. Please note that all requests related to this pack must be taken within 30 days of the confirmation date.
This tutor is currently on leave or vacation.
Lesson requests can be made after Oct 17, 2019.
Lessons offered by this tutor
Feedback from students
Поздравляю Вас с шестисотым уроком!!(Извините, опоздала написать.) Я не очень могу говорить по-русски, но благодарю Вас за Вашу выносливость. She is really a good teacher. She waits with patience for students who struggle to say something in Russian and never says anything superfluous about the grammar and another thing. There are unfortunately many teachers who always speak during lessons so that students can't open their mouths and only nod at the teacher's explanation, but she isn't such a teacher. She waits for students at first and helps them at a very opportune time. And she never refuses my requests for lesson materials (there are sometimes, unfortunately, teachers who can't grasp student's wishes. They only impose their teaching methods to students.) On the contrary, she realizes what I actually want. She is very clever and flexible person.

Большое спасибо за ваше терпение ! ずっと「Say & Repeat」という古典的な方法でレッスンを続けていますが、Анна先生は本当に根気よくつきあってくれてます。おかげでこちら生徒側もより多く口を開く時間を持てて、本当に助かってます。これからもよろしくお願いします:)

今日は過去形の勉強でした。 現在や格変化にくらべれば優しいなと思いました。 今日も楽しく教えていただきました。 またどうぞよろしくお願いいたします。

いつもありがとうございます。 集中したレッスンでとても効率的です。 先生はとても頭がいい方です。 ロシア語は日本人には不慣れな言語で難しさもありますが 絶対にしゃべれるように頑張ります。

Большое спасибо Анна ! テキストブックを使って、先生が文法を一から生徒に説明する・・・というレッスン方法をどうしても避けたくて(文法というのは自分で勉強するもの。わからない時だけ先生に聞けばいいわけですから)、スピーキングに特化した素材をこちらから提案してレッスンをお願いしていますが、Анна先生は本当に辛抱強くつきあってくれます。先生が文章を読み上げ、生徒が機械的にそれを繰り返すという古典的な方法なのですが、あえてあらかじめ字面を見ずに「耳」だけで進めているので、知らない単語が出てきた時などは、当然このキャッチボールの流れが止まってしまいますが、それにしても忍耐強くつきあってくださるので本当に助かっています。これからもАнна先生の元で勉強を続けていきたいと思っています。