Everyday English Conversation 英会話 30 min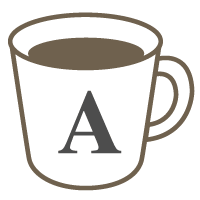 English

Listening

Vocabulary

Speaking
Improve your English through casual conversations
My Style

1. Minimum interruption, valuable corrections

I will not correct you everytime you make a mistake. Continuous corrections does not help you learn English. You will lose confidence and you will not learn anything. Instead, I will pause the conversation from time to time and point out areas you should improve, i.e. pronunciations and grammar mistakes, better vocabulary. This will maximize your speaking time and give you confidence.

2. You speak most of the time

I will ask you questions and lead the conversation in a way that you will speak at least 75% of the time.

3. Real conversations

In our first lesson, I will ask you what topics you would like to talk about. Examples are hobbies, travel, sports, technology, health and fitness, etc.
You will learn more vocabulary, grammar and sentence structure.
Lesson feedback will be provided.
Lessons offered by this tutor
Feedback from students
Today I took the lesson in order to get used to English speaking. Recently I've never spoken English. But the tutor was nice and thoughtful to instruct as usual, and then this allowed me to regain my confidence.

500レッスン達成、おめでとうございます!♥ どうしてもそれが伝えたくて、またAudrey先生の簡潔明瞭、ソフトで優しい会話が懐かしくて 予約でのレッスンを受講しました。(最近はレッスンの予約がむずかしいです。) たまに出るジョークはほんと、笑ってしまいます:D 会話レッスンですが、簡単な校正もしてくださいました。 どうも有難うございました。

It's not working. It's difficult to explain something even about my own job. But the tutor listens to me with patience. Thank you!

私は英語のレッスン自体が久しぶりだったので、話しやすい Audrey講師にしました。彼女はいつも、こちらの状態をよく観察しながら丁寧に対応してくれるので、本当に助かります。英語に触れているのと、話すのが全く別問題だったことを思い出させてくれました。刀も使わないと錆びるといいますが、私の果物ナイフも相当さびていたので、Audrey 講師も大変苦労されていましたが、きちんとフォローして下さって表現したいことは全部まとまったので気持ちが落ち着きました。本当に感謝です。彼女となら、1日中話していられそうです。It meant I was so nervous because I didn't have any lessons. So I choose an English tutor Audrey for my English lesson today. She's always friendly, and she observes my conditions anytime, so she is a great tutor. I always helped her. In this lesson, I realized from her that it's different situation between touching the English and speaking English. A saying, "Any swords rust if someone never use(sorry, I make that sentence myself)". My small knife for fruits already rested. www But she tried hard to tell what I should say..Also, she kindly helped me improve my English. I think I'll be able to chat with her 24 hours. I recommend her English class! Please try talking English in Audrey's class!!

The tutor listens to my talk very carefully and is quiet enough to let me speak. In this way she has good listening skills.