Everyday English Conversation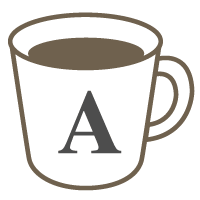 English

Listening

Vocabulary

Speaking
Improve your English through casual conversations
My Style

1. Minimum interruption, valuable corrections

I will not correct you everytime you make a mistake. Continuous corrections does not help you learn English. You will lose confidence and you will not learn anything. Instead, I will pause the conversation from time to time and point out areas you should improve, i.e. pronunciations and grammar mistakes, better vocabulary. This will maximize your speaking time and give you confidence.

2. You speak most of the time

I will ask you questions and lead the conversation in a way that you will speak at least 75% of the time.

3. Real conversations

In our first lesson, I will ask you what topics you would like to talk about. Examples are hobbies, travel, sports, technology, health and fitness, etc.
You will learn more vocabulary, grammar and sentence structure.
Lesson feedback will be provided.
Lessons offered by this tutor
Feedback from students
いつも丁寧な指導ですぐ使える英語を教えてくれるので助かります。また次回もよろしくお願いします。

It's a great pleasure to have a talk with Audrey. She is really patient and supportive during the conversation. - Hope to have a talk with you soon!

今回はゴールデンウィークに訪れた出雲大社の話などをさせていただきました。私たちは神社を「安産祈願」「縁結び」「合格成就」などで訪れますが、そのあたりの説明がうまくできたかどうか。日本語だと漢字数文字で意味が分かりますが、これを英語で説明するのは大変でしたが、面白かったです。またもう一つ訪れたお寺では、とても歩きにくい石段でしたが、どのように歩きにくかったのか、先生が私に言いたいことを汲み取ってくれて、きちんとした表現を教えてくれたので、とても勉強になりました。

Thank you for your help that I don't know some things. It's pretty good for me. See you next lesson.

優しい先生です。ただたくさんお話をしたいという方には良いかもしれませんが、文章を直したり違う表現を教えてくれたりはないので、勉強にはなりません。