Pronunciation Practice Class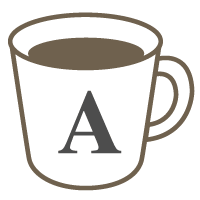 English

Good for beginners

Pronunciation

Speaking
Struggling with British English Pronunciation? Look no further! This is the perfect lesson for you!
In this lesson we will use a variety of techniques to improve your pronunciation such as article reading, focusing on specific words and sounds you find difficult, and also reading and repeating short sentences.

Each lesson will include full corrections and homework to continue developing your practice in your own time!

I look forward to speaking with you soon.

David
Lessons offered by this tutor
Feedback from students
レッスンを受けるたびに自分が苦手とする部分がわかります。先生の話すスピードが私にはやや早めなので、聞き取るのに一生懸命です。

I strongly recommend to everyone whose British English you want to learn . He is bright ,kind and smart. He made me relax and taught me a lot of practical English. I will regularly take his lesson, and I would like to improve my English.

初めてレッスンを受けました。フリートークにもたくさんの指摘をしてくださり、発音も細かく指導してくださいました。フィードバックも丁寧で分かりやすかったです。とても充実したレッスンです。

発音とスピーキングのクラスを取っていますが、David先生のレッスンは素晴らしいです!どのクラスも、どう進めれば効果的に学べるかということがよく考えられていて、毎回のレッスンから必ず何かを学べます。フィードバックも詳細で、かつ、特にどの点に注意すれば改善できるかというその人に特化したアドバイスがあります。そのため、ただレッスンを受けて終わりというのではなく、本当に英語の上達を願っている生徒にとってはとても有意義なレッスンだと思います。中上級者におすすめですが、個人に即した内容のレッスンを作ってくれると思うので、初心者にもオススメできます。とても聞き取りやすいアクセントですし優しい先生です。今日本に滞在中で色々な場所を旅されているので、いつも違った日本の場所の感想を聞けるのも楽しみの1つです。

David is a wonderful professional teacher! He is not just kind and incredible, but also enthusiastic about his teaching job as a great teacher. I think he is a nice person of deep affection. I'm really happy to be able to get to know him here. Thanks God, thanks cafetalk!!