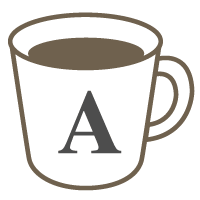 English

Idioms

Listening

Speaking
今日はどんなことをお話しますか? Let's talk about anything and everything you want to ~
This is a great way for you to practice your English. So, what do you want to talk about? Let's sit down with a cup of tea (or coffee) and have a nice chat ...
Lessons offered by this tutor
Feedback from students
とても楽しくて素晴らしいレッスンをありがとうございました。印象的だったのが、fluentとはspeedではなく、smooth communicationのことだとadviseをいただいたことです。inspirationをもらいましたし、何より私のmind setが変わりました。また日々、楽しく勉強する方法をたくさん教えてもらいました。また受講しようと思ってます。

Thanks for good talking with me in English always. Take it easy to instruct Engish with children. see you then.

英語はもちろん英語の勉強の仕方やものの考え方、自分の働き方などについても、新鮮な気づきを与えてくれる素晴らしい先生です。おだやかで優しくユーモアに富んでいる方なので、お話していると癒されます。ご多忙な方に本当にオススメの先生です。

It was great talking about language compareing with Japanese, English and Cninese. I think it's quite diffrent Japanese expression with English and Chinese. As you talking we have 3 kinds of letters Chines character, Hiragana and Katakana but other two have only one. So we have various expressions on sentense in writing culture.

I'm enjoyable talking with you in English. I hope you do good job this year too. Thanks for your kindness.