English conversation that anyone can do it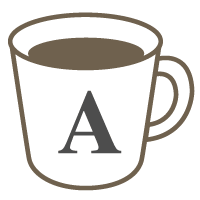 English

Good for beginners
初心者英会話スタート初めて
英会話を始めてみたいけれど、どこからどうやったらいいかわからない・・・ 英語はまったくの初心者・・・ ネイティブとの会話で自分の力を試してみたい・・・ という方のためのクラスです。 肩の力を抜いて、楽しく会話を始めましょう! 日本語と英語で、生徒さんにあわせてわかりやすくレッスンを進めていきます。 お子様から大人の方まで大歓迎です! Let me help you get started and have confidence speaking English ~
Lessons offered by this tutor
Feedback from students
英語の勉強方法に関するアドバイスを頂くことができ、大変ためになるレッスンでした。私は初心者英会話をお願いしたのですが、私にもわかるようにゆっくりと丁寧に話してくださいました。またお願いしたいと思っています。

I enjoyed talking with Robin. He spoke easily and slowly so I could understand mostly. ゆっくり話してくださったので、英会話に慣れていない私でも理解しやすく助かりました。 今後のアドバイスもいただき、モチベーションが上がりました。 日本語もできる先生なので安心でした。

English lesson with Robin was very nice. It was the first Skype English lesson. So I was a bit nervous but He spoke English easily to understand for me. Thank you very much,Robin!

私のレベルに合わせて分かりやすく英語を話してくれました:) 英語の勉強法も教えてくれて、そしてとても話しやすかったです。

Thank you for teaching me. I begun to write dialy in English. It's so simple sentence,but I want to continue every night. I look forward to the next lesson.