5 Conversazioni al prezzo di 4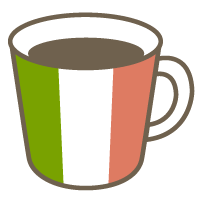 Italian

Speaking
General Discussion

Roleplaying
Pacchetto Lezioni (960 punti per lezione)
Questo è un pacchetto di 5 Lezioni per gli studenti che vogliono iniziare un percorso e raggiungere un obiettivo. Prenota questo pacchetto e avrai 5 lezioni al prezzo di 4.
1 lezione è gratis!
Scegli tu quando avere le lezioni, tutte insieme o divise nel tempo, entro 30 giorni.
Ogni conversazione dura 40 minuti.



Lezione:


Scegli un argomento che ti piace e vai!

Ti prego di inviare un messaggio con:
- argomento scelto (se preferisci posso consigliare io)
- livello di conoscenza della lingua (se lo sai)
Ti aspetto!
NOT appropriate for beginners and A1/2.
Lesson Pack Details:
This is a 5-lesson pack. You will be issued 5 free coupons when your first lesson is confirmed by the tutor so you can request the remaining lessons. Please note that all requests related to this pack must be taken within 30 days of the confirmation date.
Lessons offered by this tutor
Feedback from students
パックで購入した5回分のレッスンが終わりました。Rho先生のようなプロ意識が高く毎回素晴らしいレッスンを行ってくださる先生のレッスンを30分960ポイントで受けられるというのは本当にありがたいです。これからも継続してレッスンを受けさせていただきたいと思います。

継続してレッスンを受けさせていただいています。今日のレッスンもとても楽しかったです。Rho先生は本当に丁寧に優しく分かりやすく指導してくださいます。発音に関してのアドバイスもいただけて勉強になりました。次回のレッスンもすごく楽しみです。