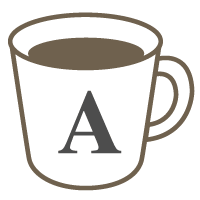 English

Test Prep
IELTS

Speaking
Take some IELTS speaking classes with me and pass your IELTS with 7.0+
In this lesson, I will use genuine IELTS speaking questions (Part1, 2 and 3) from past exam papers. I will ask you a set of questions from each part and listen to your answer. While you are speaking, I will use the information you provide in your answer to write a corrected or improved version into the Skype chat box. After you have finished giving me your answer, I will explain any errors that you made and suggest my improvements. After the lesson is complete, you will have a Skype record of model answers that can be copied and pasted into a Word document for practicing offline. The vast majority of my students have managed to achieved at least 7.0 or higher using this method.
Lessons offered by this tutor
Feedback from students
I enjoyed questions and answers with him what should I answer more longer sentences in IELTS.

Recently I feel that my vocabulary is increased from his course.

I studied after long absence, however, I felt very intresting also difficult but I enjoyed the exppression of the different way.

His Queens English is very beautiful sound. My dog likes his voice,too. And I was able to understand for four days seminar in English at Korea. Thanks!!

I can getting understand what meaning about unfamilier words. It is very interesting of vocabraly building from him.