PROOFREADING/CORRECTION up to 500 words (offline, no Skype)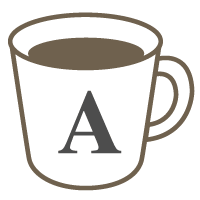 English

Writing

Proofreading
Native-Check
ANY document up to 500 words checked and corrected- 7 DAYS A WEEK SERVICE offline with no Skype call
THIS SERVICE IS AVAILABLE 7 DAYS A WEEK.
This session is designed for students who need ANY document up to 500 words (please see my other session for documents above 1,000 words) proofread but do not have the time to attend a Skype session with me. Documents from any origin are welcome and the preferred format is in MS Word / PowerPoint or Excel. Simply follow the instructions below and your document will be returned to you 100% correct and ready for submission or publication:


Book this session on the Cafetalk booking system.


Set the session date as the deadline for when you want the proofreading to be completed by.


Attach your document to the lesson request or send a separate e-mail on the Cafetalk system and include any special instructions.


Wait until the session time has passed and then check your student mailbox, open the message and download your completed document that is attached.


Open your document, click on the REVIEW tab at the top of the page and then click ACCEPT CHANGES.


Once you have accepted the changes, your document will be returned to the original state BUT corrections will have been made.


Finally, save the document on your computer. If you lose the document, don't worry!! I can send it again upon request.


Lessons offered by this tutor
Feedback from students
Thank you very much for your quick feedback. I always appreciate it.

I've just took a offline proofreading class of my E-mail draft. I was very amazed because he did his job immediately and the document I'd attached was still corrected very politely. I'm thinking of using this correction lesson again when I have next chance .

Thank you very very much. Mark is a very kind teacher, so I'll recommend his class to everyone!

Thank you very much for your quick response. Your corrections make perfect sense. Your knowledge of science really counts.

Thank you for correcting my English, Mark. I really enjoy your classes with or without Skype.