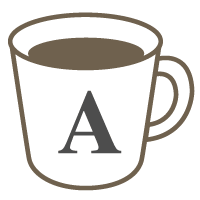 English

Vocabulary

Speaking
General Discussion
This is a new set of 5 free conversation classes.
In my free conversation classes we will discuss a variety of topics about anything and everything that you would like to talk about. I will correct your grammar and speaking mistakes as we talk and give you new ways and ideas on how to answer questions.
I have made this lesson pack so we can keep the vocabulary and phrases that we learn fresh in our minds. Let's enjoy studying together.
depending on your job or situation I will prepare a lesson just for you!
e the lesson just for you
Lesson Pack Details:
This is a 5-lesson pack. You will be issued 5 free coupons when your first lesson is confirmed by the tutor so you can request the remaining lessons. Please note that all requests related to this pack must be taken within 30 days of the confirmation date.
Lessons offered by this tutor
Feedback from students
会話の練習としてテキストを使いました。簡単なやり取りでも言っていることを正確に理解したうえでないと、きちんとした回答もできませんが、テキストを使用した練習は、言ったことや、どのような回答をしたのかがわかるので、良かったです。復習もし易いです。場面をイメージして、自分でも使えるよう考えることができます。ありがとうございました。また受講します。

日常会話をしながら、分からなことは聞き、直してもらっています。もっと上達して話せるようになりたいです。

レッスンではフリートークをしてもらい、英語を使えるように練習しています。勉強のやり方を教わったり、英語での言い方を聞いたりして大変参考になります。もっと上達してスムーズな会話を目指したいと思います。

レッスンパック2回目教材を使用してのレッスンでした。わからないところは質問して、教えてもらいました。もちろん日本語も分かるので、英語が難しければ日本語でも聞くことが出来ます。徐々に慣れてきた気がします。また受けたいと思います。ありがとうございました。

レッスンパックを購入しました。継続して受けることで、英会話を上達させたいと思います。こちらの要望にも丁寧に対応して頂けるので、きっちり学べると思いました。これからもよろしくお願いします。