PROOFREADING/EDITING up to 1000 words- offline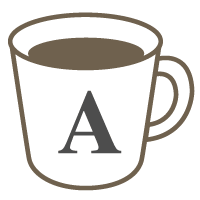 English

Writing

Proofreading
Native-Check
ANY document up to 1,000 words checked and corrected- 7 days a week service
THIS SERVICE IS AVAILABLE 7 DAYS A WEEK.
This session is designed for students who need ANY document up to 1,000 words (any documents up to 500 words, please see my other available session) proofread but do not have the time to attend a Skype session with me. Documents from any origin are welcome and the preferred format is in MS Word / PowerPoint or Excel. Simply follow the instructions below and your document will be returned to you 100% correct and ready for submission or publication:


Book this session on the Cafetalk booking system.


Set the session date as the deadline for when you want the proofreading to be completed by.


Attach your document to the lesson request or send a separate e-mail on the Cafetalk system and include any special instructions.


Wait until the session time has passed and then check your student mailbox, open the message and download your completed document that is attached.


Open your document, click on the REVIEW tab at the top of the page and then click ACCEPT CHANGES.


Once you have accepted the changes, your document will be returned to the original state BUT corrections will have been made.


Finally, save the document on your computer. If you lose the document, don't worry!! I can send it again upon request.


Lessons offered by this tutor
Feedback from students
Thank you for your proofreading offline lesson. I appreciate your great work and quick response. The explanation after the lesson was concise and accurate. It was easy to understand. I learned a lot from your lesson. I look forward to the next opportunity.

Thank you very much for your great work as always. Your accurate proofreading have made my English writing rational, sophisticated and natural. I'm looking forward to the next lesson. See you next time!!

Thank you for your proof-reading lesson. I found that the original idea has been streamlined and explained in clear and rational manner. Thank you as always. See you next time!!

Thank you for your great help! I'm glad to see my English writing is corrected to a beautiful and easy-to-understand English article as always. Looking forward to talking to you next time!

I am always impressed that you collect and improve my English writing into an accurate and beautiful one! I look forward to talking to you at the next lesson. ネイティブチェックを受けています。いつも正しく洗練された英文に直して下さり、大変勉強になります。是非また受けたいと思います。