30 min lesson - any subject! (1,600 points)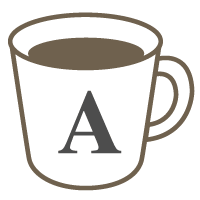 English

Business

Test Prep

Speaking
Choose any of my lesson types for 30 mins....Only 1,600 points
You can choose any of my lessons for a quick 30 minute lesson. Most of my lessons are at least 50 minutes long but then this may be too long if you have a busy day and so with this lesson, you can choose any of my lessons and have a quick 30 minutes session.

I would ask you to specify which of my lessons you would like when you book (ie: "Speak to me!" or "Let's Talk Business!" or "Science" etc....).
Material:
Original Material
Lessons offered by this tutor
Feedback from students
Thank you for your other informative lessons. I learned a lot. I really appreciate your kindness and patience. I'm looking forward to the next opportunity!

His lesson, as always, has so many things to learn. I have been asking him about my emails which are very important for me, and this time as well I could find out there were many confusing lines in there. He always corrects them for me very patiently. I am very grateful to have had his advice. Thank you so much for teaching me, Mark. マーク先生はとても辛抱強く、私の意味の通らないメールの意味を汲み取り、そして正しい英文への訂正をしてくださいます。短いメールですが、重要な場合、必ずアドバイスをもらうようにしています。いつも丁寧なご指導、本当に感謝しております。

My 5-year old daughter had a trial lesson about five senses for the first time. He prepared teaching resources for her in advance and explained to her very well during the lesson. She was a bit nervous (because she doesn't get used to taking online lessons yet), but after the lesson, she said she learned something new and told me about them. He was very patient and tried not to make silence when she found it difficult to explain reasons. Although the Internet connection was not great sometimes, but she enjoyed the lesson. We are going to start to take his lessons regularly. 5歳になりたての娘のサイエンステーマのトライアルレッスンをお願いしました。娘は、オンラインレッスンにまだ慣れていないので、少し緊張していたようですが、先生がうまくリードして沈黙を作らないよう、丁寧に説明してくださいました。 今回は無料のトライアルですが、全く手を抜かずに教えてくださいました。これからも、定期的に先生のレッスンをお願いしたいと思います。

The tutor was very courteous, explained each word I didn't know thoroughly until I understood well, very easy to talk to, was very knid to choose appropriate material for my request beforehand and to even answer my question about my work and to give some good advice.

In this lesson I requested for advices about my upcoming academic presentation. His advices were to the point and my script became correct in terms of English as well as clear. I definitely recommend Mark's lesson for anyone with similar purposes.