Current news lesson pack of 6!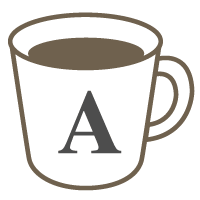 English
Read and understand new articles!
I believe knowing what is happening in our world is very important! I can cater the articles to all levels of English!
You will read the article out loud and I will correct your pronunciation. I will also go over any vocabulary words you are unsure of. After that, we will have a couple of exercises and a short discussion of the article.
Lesson Pack Details:
This is a 6-lesson pack. You will be issued 6 free coupons when your first lesson is confirmed by the tutor so you can request the remaining lessons. Please note that all requests related to this pack must be taken within 60 days of the confirmation date.
Lessons offered by this tutor
Feedback from students
いつも明るくポジティブエネルギーをもらっています。細かいところにこだわらず、おおらかにたいおしてくれるので、英語の上達を感じなくなった時などに落ち込みそうになるけれど毎回励まされている気がします。

Thank you for taking me a lesson! I was happy because I could see you again! Thanks to you I could understand some vocabulary in article. I look forward to see you in next lesson!

毎回笑顔を絶やさず、リラックスしてレッスンを進めてくれます。こちらの急な要望にもフレキシブルに対応してくださり、話をしっかり集中して聞いてくれます。

いつも丁寧に、でもとてもリラックスした雰囲気で会話ができるレッスンです。 爪を噛みながらレッスンをしたり、あくびをしたり、寝ぼけなまこで出てくる講師の方も残念ながらいます…彼女のレッスンを二年ほど受けていますがそういうことはまったくありません。まだ受講したことのない方に是非オススメしたいです。

Thank you for your great lesson! Hope to see you soon :)