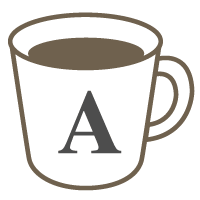 English

Test Prep
IELTS

Vocabulary
For students wanting to achieve score 7.0 to 9.0
If you are an intermediate to advanced English speaker who is looking to achieve a high score (7.0 to 9.0) in Academic IELTS, then this is the lesson for you!

Using a text book and my unique teaching method, I can prepare you by extending and improving the accuracy and range of your academic vocabulary. New vocabulary is introduced through listening and reading texts that reflect materials used in the IELTS test. You will also have the opportunity to practice new words so that they can become part of your active vocabulary.

There are 25 units in the learning material (provided free of charge) that focus on every element of the IELTS test. There is also a focus on pronunciation which is an important factor for achieving a high mark in your exam.

The text book used is:

'Cambridge Vocabulary for IELTS Advanced' by Pauline Cullen. ISBN 978-0-521-17922-5.
Lessons offered by this tutor
Feedback from students
Thank you for your support. This's very useful lesson, as well as your proofreading lesson.

I am an associate professor in university, Japan. I seek other job opportunity in other university, which is even oversea. I do not have specific position with me now. But in the future, I would apply the job opportunity. To prepare it, I take this lesson. It was wonderful and stimulated me well. He was so enthusiastic. I recommend this lesson especially for those who are university faculty.

It was a very good lesson. I got several advice for my interview.

Thank you very much for the kindness and the appropriate suggestion during the lesson.

時間内一杯に、現場で役立つ色々なフレーズを教えていただきました。ありがとうございます。 Thank you for your meaningful lesson!