Business English (50 mins, 2,800 points)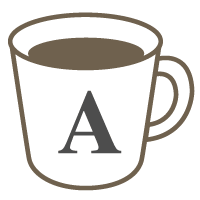 English

Business
Marketing
Coaching
Essential business vocabulary, case studies, presentation skills, negotiation skills and much more...
I am an experienced business manager who has worked in commerce for over 20 years in a managerial position. In my lessons, I will provide all the learning materials for free and will cover the following areas from which you can choose:
-Careers
-Companies
-Selling
-Stress
-Entertaining
-Marketing
-Planning
-Conflict
-Products
-Brands
-Travel
-Change
-Organisation
-Advertising
-Money
-Cultures
-Human resources (HR)
-International markets
-Ethics
-Leadership
-Competition
-Communication
-International marketing
-Building relationships
-Management styles
-Team building
-Customer service
-Crisis management
-Mergers and acquisitions
My lessons are fully interactive with listening exercises, discussions, case studies, grammar and vocabulary reviews and article reading. You can choose any topic from the list above or I can start from the beginning. If you would like a head-start in business, then please choose this class.
Lessons offered by this tutor
Feedback from students
Thank you Mark. It was a good trial class to understand what I can learn in the future and the pattern of teaching.

Even though I have just took 10 mins for the business lesson trail. I could tell Mark is a professional and caring teacher. He clearly explained each section in the lesson. That made me felt reliable. I will definitely retake his lesson again.

仕事で英語を使う必要があって、ビジネス英語のレッスンをお願いしました。学習を進めるためのマテリアルはMarkが事前に送ってくれます。何が書いてあるかくらいは前もって確認していた方が、時間を無駄にしなくて済むと思います。私は次回のレッスンでは、small talkの流れや、プレゼンのチェックをお願いする予定です。CMや英語教材で話されるクリアな英語に慣れているけど、そういったものから外れると、リスニングに苦労する私には、Markのブリティッシュ・イングリッシュは、リスニングスキルを磨くにも良い感じです。中級以上の方にお勧めします。

Mark offered a structured lesson and I had an ample opportunity to speak English. It was a good lesson.