INTERVIEW PRACTICE (50 mins - 2,800 points)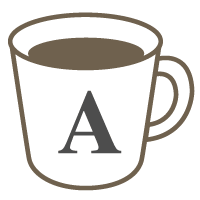 English

Job Interview Prep

Interview Prep (for school or applications)

Roleplaying
Job / university interview practice sessions.
I would like to offer interview practice sessions for people who have got a job or university/college interview in English planned for the near future. I was a business manager for General Electric and have carried out many interviews for both junior and senior positions within in that company so I know what to look for and the do's and don'ts of being interviewed. I will offer sample questions and best answers as well as tips on how to improve answers. To date, I have had many students each take 5 or 6 lessons with me and they contacted me after they had their interviews to say that they had been offered the jobs that I helped them prepare for!!

Here are some sample questions that I use during my sessions....if you want to know the best answers to give, please book my lesson!



What is your greatest weakness?




How will your greatest strength help you perform?




How would you describe yourself?




How do you handle stress and pressure?




What motivates you?




What do you find are the most difficult decisions to make?




What do people most often criticize about you?




If you could relive the last 10 years of your life, what would you do differently?




Do you prefer to work independently or on a team?




What can you do for this company?




Why do you want to work here?




What are your goals for the next five years / ten years?




What is good customer service?




What challenges are you looking for in your career?



Material:
Original Material
Lessons offered by this tutor
Feedback from students
I took Mark's lesson for school interview preparation. His lesson was well organized. He provided with me lists of possible questions of both for job and school interview with helpful tips and some model answers. During the session, he picked up important questions and help me to prepare answers. After the session, I could go over the question and model answers by myself and prepare for the interview. He is a professional and experienced teacher.

インタビューレッスンを受けました。 先生は経験豊富で熱意があります。次回も受講して、 面接に備えたいと思います。

He showed me about sample questions and the purpose of an interviewer. This lesson is definitely helpful!

All you taught me were helpful. Your pointing out my cv sounds very professional. Thank you for your help.

I could organize my answer clear and It was very helpful. I want to recommend this course to who is expecting a job interview soon.