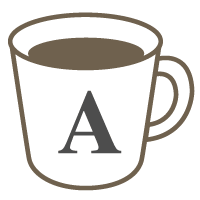 English

Business

Writing
Letter Writing
English for Emails is an ideal course for anyone who needs to write emails in a business context.


English for Emails

is an ideal course for students in employment, who want to communicate better in English.





This short, intensive course can be completed in 25-30 hours, so students make progress quickly. (Approximately 3-4 lessons per unit)



English for Emails teaches students how to communicate appropriately and effectively over email. The course gives students techniques and strategies to help them write and reply to emails quickly and efficiently in the workplace.

Each unit of English for Emails addresses a particular aspect of email in terms of content, register and language. Units cover topics such as the difference between formal and informal emails, ways to request action, and how to exchange information.


Engaging topics, motivating role-plays, and a variety of exercises provide a framework for each specialist subject


Tip boxes in each unit include key language points, useful phrases, and strategies


STARTER section at the beginning of each unit has warm-up and awareness-raising activities


OUTPUT sections at the end of each unit encourage discussion and reflection


Answers, transcripts, and a glossary of useful phrases at the back of each book


Self-study material for extra practice and writing assignments.


Unit 1:

An introduction to emails:

The email screen, email structure, subject lines.

Unit 2:

Formal and informal emails:

Formal/informal phrases, abbreviations

Unit 3:

Enquiries:

Writing and replying to enquiries, polite language

Unit 4:

Requesting action:

Writing to colleagues, talking about deadlines and taking action

Unit 5:

Exchanging information:

Informing and replying, colloquial phrases, being diplomatic

Unit 6:

Making and confirming arrangements:

Typical phrases, prepositions of time, apology


Trial lessons will consist of a level check and a discussion allowing me to gain an understanding of your working environment. We will also discuss your current challenges and difficulties in writing.


Material:
Textbook (English for Emails and other related materials)
Lesson Pack Details:
This is a 4-lesson pack. You will be issued 4 free coupons when your first lesson is confirmed by the tutor so you can request the remaining lessons. Please note that all requests related to this pack must be taken within 31 days of the confirmation date.
Lessons offered by this tutor