English for Flight Attendants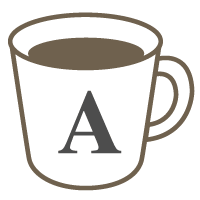 English

Industry-specific
Flight Attendant

Speaking
English for Flight Attendants is an ideal course designed for both trainee cabin crew, and flight attendants in employment.


This short, intensive course can be completed in 25-30 hours, so students make progress quickly. (Approximately 3 lessons per unit)


English for Flight Attendants

teaches students how to communicate clearly, assertively, and politely in a range of different on-board situations.



English for Flight Attendants

has eight units, organised around the sequence of a flight: from introductory and pre-flight information, through to descent, landing, and layover.



English for Flight Attendants

also covers a range of related topics, such as how to explain meals and services, solving seating problems, and attending to sick passengers.



Engaging topics, motivating role-plays, and a variety of exercises provide a framework for each specialist subject


Tip boxes in each unit include key language points, useful phrases, and strategies


STARTER section at the beginning of each unit has warm-up and awareness-raising activities


OUTPUT sections at the end of each unit encourage discussion and reflection


Answers, transcripts, and a glossary of useful phrases at the back of each book


Self-study material on the interactive MultiROM includes realistic listening extracts and interactive exercises for extra practice


Unit 1:

Introduction to Cabin Crew:

Career path, responsibilities, challenges, rewards

Unit 2:

Pre-flight:

Crew members' duties, introductions, aircraft features

Unit 3:

Boarding:

Greeting passengers, boarding, and loading, solving seating problems

Unit 4:

Cabin services and amenities:

Explaining meals and services, meal service, duty-free sales, classes of service

Unit 5:

Health and medical issues:

Health issues and remedies, attending to sick passengers

Unit 6:

Safety and emergencies:

Safety equipment and procedures, emergencies, air rage and being assertive

Unit 7:

Descent, landing, and layover:

Preparations for landing, completing a flight log, checking into a hotel, asking for local information

Unit 8:

Getting a job:

The job application and interview process, cabin crew job requirements and responsibilities


Job interview practice with an experienced interviewer.


Trial lessons will consist of a level check and a discussion allowing me to gain an understanding of your working environment. We will also discuss your current progress to date and set goals to be achieved.


Material:
Textbook (English for Cabin Crew and other custom material)
Lesson Pack Details:
This is a 4-lesson pack. You will be issued 4 free coupons when your first lesson is confirmed by the tutor so you can request the remaining lessons. Please note that all requests related to this pack must be taken within 31 days of the confirmation date.
Lessons offered by this tutor