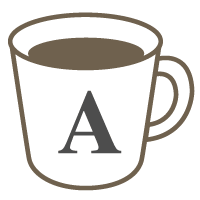 English

Business

Listening

Speaking
Ideal course for professionals who need to participate in meetings in English


This short, intensive course can be completed in 25-30 hours, so students make progress quickly. (Approximately 3 lessons per unit)


English for Meetings teaches students the skills and language they need to participate in a meeting with confidence. The course gives students techniques and strategies to help them communicate in business meetings, using appropriate vocabulary, key expressions, and phrases.

Each unit of English for Meetings addresses a different scenario which students may come across in a meeting. The course is suitable for those chairing the meeting, as well as for other participants. English for Meetings also covers other important topics surrounding the meeting itself, such as initial small talk, and how to follow-up on action points.


Engaging topics, motivating role-plays, and a variety of exercises provide a framework for each specialist subject


Tip boxes in each unit include key language points, useful phrases, and strategies


STARTER section at the beginning of each unit has warm-up and awareness-raising activities


OUTPUT sections at the end of each unit encourage discussion and reflection


Realistic listening extracts and interactive exercises for extra practice


Unit 1:

Could we meet next week?

Arranging a meeting, confirming a meeting, rescheduling.

Unit 2:

Can we start now?

Making introductions, starting a meeting, stating the objectives.

Unit 3:

Can I make a point here?

Reporting progress, explaining cause and effect, dealing with interruptions.

Unit 4:

I'm not sure I agree:

Asking for comments and contributions, expressing opinions.

Unit 5:

It's a deal:

Responding to offers, buying time, taking a vote, summarizing results.

Unit 6:

So I think we're finished for today:

Ending a meeting, confirming decisions and action points, follow-up.


Trial lessons will consist of a level check and a discussion allowing me to gain an understanding of your working environment. We will also discuss your current challenges and difficulties in participating in meetings.


Material:
Textbook (English for Meetings)
Lesson Pack Details:
This is a 4-lesson pack. You will be issued 4 free coupons when your first lesson is confirmed by the tutor so you can request the remaining lessons. Please note that all requests related to this pack must be taken within 31 days of the confirmation date.
Lessons offered by this tutor