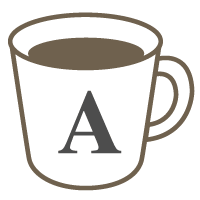 English

Speaking
15 Minutes a day keeps your English fresh.
ENJOY AN EVERYDAY SPEAKING CLASS
NATIVE ENGLISH TEACHER

No textbooks, No homework

Speaking only classes help with your regular daily English communication skills from asking for directions to booking a hotel room, from ordering at a restaurant to scheduling a haircut appointment...! This class will help you feel at ease in different situations.
NO TEXTBOOK, NO HOMEWORK
Talk and Learn to Express Yourself in English.
We can talk about anything you want to; Culture, school, work, hobbies, daily life, movies, music, books or anything else you can think of!

The lesson is flexible so you can choose what you want to do.

This lesson is only 15 minutes which means you can practice in spare time.

Practicing your English every day in short lessons like this can really help you improve your fluency.
Lessons offered by this tutor
Feedback from students
初めてのレッスンでした。今自分の英語の問題に対してすぐに察知して下さり、今度どういったレッスンにしていくか提案して頂きました。とても自分にあった内容になりそうでとても嬉しかったです!大変ありがとうございました。次のレッスンが楽しみです。

コンピュータ関係の仕事をしているので、先生が日本でコンピュータの会社を運営されていた、というお話がとても共感できました。ちょうど先生がコンピュータ事業に注力されていた時期が私が仕事に力を入れていたときと重なり、懐かしいお話をできました。また先生とコンピュータ業界の話をしたいな、と思いました。

穏やかで落ち着いている先生です。いろいろリクエストに答えて頂けそうです。日本にいらした頃や好きなブリティッシュロックアーティストの話で盛り上がりました。