301 conversational chinese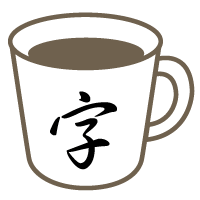 Chinese

Good for beginners

Test Prep

Pronunciation

Grammar
301 conversational chinese
Hello welcome to join my Chinees lesson.

This lesson is for all levels student who want to speak & learn Chinese.


This lesson is suitable for all levels student.
You can master pronunciation, daily conversations and grammars by using textbook. (I will recommend you a textbook based on your needs or we can use your own materials.)
<textbook> English version
①Conversational Chinese 301
②Integrated Chinese Textbook
③Easy Steps to CHINESE TEXTBOOK
I hope everyone can enjoy learning Chinese.
Hope to see you soon.
Lessons offered by this tutor
Feedback from students
初心者レベル(簡単な会話が聞き取れるレベル)なのですが、中国語メインでフリートークをしていただいています。わからないときは日本語で補足いただいています。久しぶりの中国語で発音・文章の作り方を忘れてしまっているのですが、ご丁寧に教えていただいています。レッスンしていると楽しいので時間を忘れてしまうくらい時が経つのが早く感じます。

今天谢谢。我想中文困难的。对不起和谢谢。 Thank you for the lesson. Chinese is difficult. Sorry for my schedule change.

ピンインは難しいのですが、丁寧に教えて下さるのでとても分かりやすかったです。単語の使い方も教えてくれてとても為になります。

全く初めてでしたがとても優しく教えてくださいました(^^) ピンインだけの退屈なレッスンではなく、単語や文法も少しずつ一緒に習うことができたのがとても楽しかったです! bopomofoにも興味が湧いたので一緒に習っていきたいです。またよろしくお願いします♪

久々のレッスンは、療養中の脳と体によい刺激になりました。 先生が優しく教えてくださるのも、続けられるポイントだと思います。